First seen in the 1850s, bowler hats, or derby hats, quickly rose in popularity. Worn by people of all social classes, the affordable hats were versatile pieces which were fast sellers, eclipsing the top hats as the most sought-after hats for men. Vintage bowler hats are fun collectible pieces for antique hat fans or Charlie Chaplin lovers, so find out more about the types of bowler hats available before you choose a chapeau.
Styles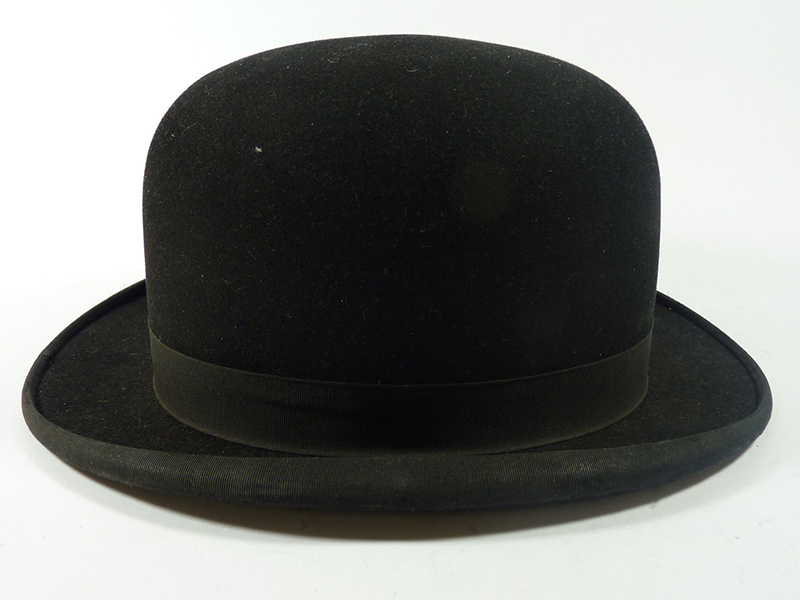 Though the classic bowler is a hard hat and typically black with a short, stiff brim and a black sash, there are a few different types of bowler hats available. Some bowler hats have wider, flatter brims than others, and some have taller domes. Bowler hats vary in shape, including Panama brim hats, the curved brims of the 1800s, and the formal bowlers of the 1900s, which bankers and other professional men wore to match their suits when they went to work. Bowler hats have hard, inflexible brims to protect wearers from branches while they are riding. The main style of the bowler is the same, but there are variations like the overall size of the hat and width of the brim.
Brands
There are some classic bowler hat brands you may come across while shopping for a vintage bowler. Look for high-quality hats from the 1900s created by companies like Battersby London, Dunn & Co., Failsworth, and Redmond. For a rare find, look for 1800s derby hats by Lock & Co., the company which invented the first, original bowler hat in 1849.
Materials and Colours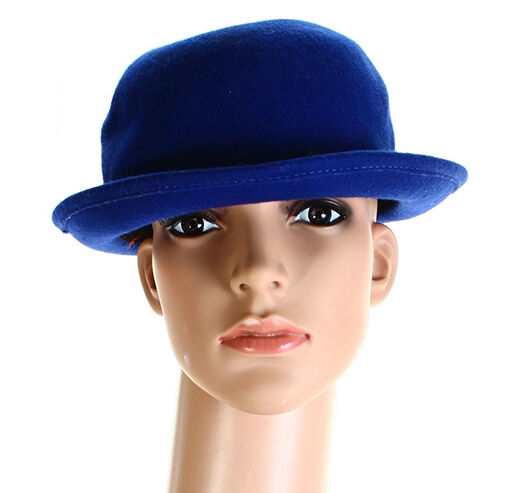 Made of wool or felt, most bowler hats incorporate one of these two essential materials. However, as the years went by, milliners created lightweight straw hats for summer. Black is the most popular bowler colour, though navy blue, brown, and grey are popular choices too. Since men wore the hats to match their suits, bowlers came in neutral shades until the 1920s, when women began wearing bowler hats and the hats came out in fun, fashionable colours like green and red, with embellishments such as feathers in the sashes.
Modern Styles
People have always worn bowler hats, but the hats experienced resurgence in popularity in the 1980s and continue to be part of a man or woman's stylish wardrobe. Modern bowler hats or vintage 1980s bowlers have different designs, such as soft brims or floppy designs. Newer bowlers come in many colours including purple, orange, pink, and green, and the trendy hats sometimes have contrasting sashes, such as a pink bowler with a black sash or a funky pattern, like plaid bowlers from the 1990s grunge era. In recent years, additions to bowler hats include cat ear designs and animal prints, making the bowler modern and fresh.