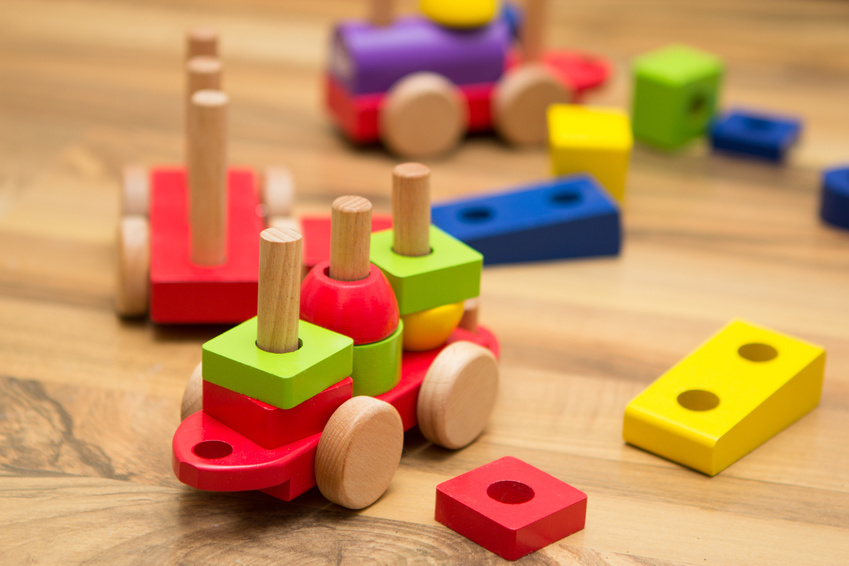 Since 1884, Swedish toy company Brio has been making small wooden toys, as well as larger wooden train sets. Most of these train sets first released in Europe in the late 1950s, and many have a vintage appeal and are collector's items. Learn about vintage Brio toys as well as what collectors look for in the toys so that you add the right pieces to your collection.
Brio Wooden Tracks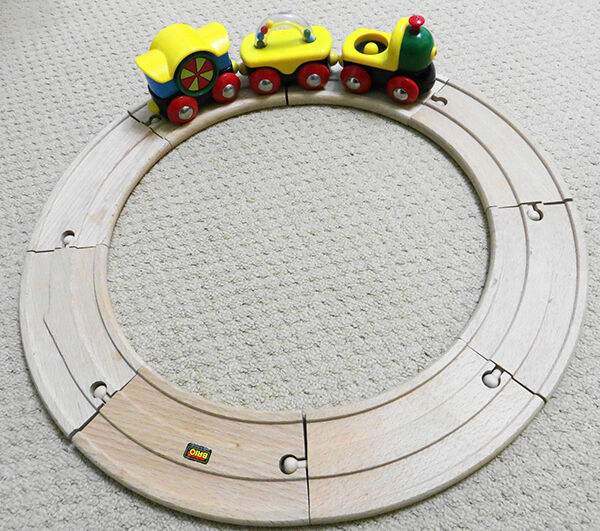 The vintage train sets with the most value come with wooden tracks with virtually no metal. They connect together like jigsaw puzzles and differ from their Skaneateles Handcrafters trains that use metal tracks, but similar looking trains. However, Skaneateles trains work on Brio tracks, but only the way the trains run are compatible. You cannot connect Brio track parts to Skaneateles track parts.
Brio Track Connector Designs
By the 1960s, Brio changed how their tracks fit together. They originally fit together using floating disc coupler connectors as well as flat disc magnetic connectors. In 1974, the company received a patent for fixed magnetic couplers for connecting the wooden tracks. In modern times, many wooden train sets use the design. Despite all the changes in track designs, Brio train lovers can create elaborate settings in bedrooms, living rooms, and toy rooms that mimic true-life trains and track stations.
Brio Train Finishes
The company designs Brio trains to be as attractive as they are functional with different coloured paint that offers a child-like wonder to the trains. The primary colours are easy on children's eyes and the finish is from glossy, multi-lacquer paints. The wheels are wooden with a glossy bright finish, but feature hubcaps made from metal.
Other Brio Vintage Toys
While most known for train sets, Brio did not limit itself to trains and created an entire line of classic children's toys. Other classic vintage toys include colourful stacking sets and pull toys like pull telephones and animals like dogs and frogs. Brio also made larger children's toys like red wooden wagons and building sets, as well as ride-on toys like horses and dogs. Little girls even got in on the action with kitchen, shopping cart, and dinner sets. Brio also made toy motor vehicles and parking and petrol station garages for hours of pretend play. The company still makes many of these toys with the classic and traditional toy look of yesteryear.
Brio Pull Toys
Children get a thrill out of pulling toys along behind them and collectors get a thrill out of finding vintage items to add to their collection. You can find pull toys trucks, airplanes, dolphins, ducks, and police cars.