Before World War II, Meccano began producing Dinky toys: coupes, sports cars, delivery vans, lorries, and a variety of other die-cast model vehicles. Dinky was the first on the market with such collectibles, with rivals Matchbox and Corgi following in its footsteps years later. The popularity of Dinky toys before and after the Second World War led to the toys' modern status as cherished collector's items. Before you buy any Dinky toys, find out some key facts so that you can get the best value for your money.
Invest in Post-War Vintage Dinky Toys
When you invest in vintage Dinky toys, you may be tempted to buy the pre-war models, thinking that the older they are, the more valuable they are. Unfortunately, the pre-war models suffer from metal fatigue, usually in advanced stages. Over time, the metal fatigue causes the models to fall apart. Instead of purchasing old pre-war Dinky models, consider buying toys from the post-war era. Check the bottom of Dinky cars to see whether they hail from before the war or not. Pre-war cars have skinnier axles than post-war versions.
Find a Theme for the Vintage Dinky Toys Collection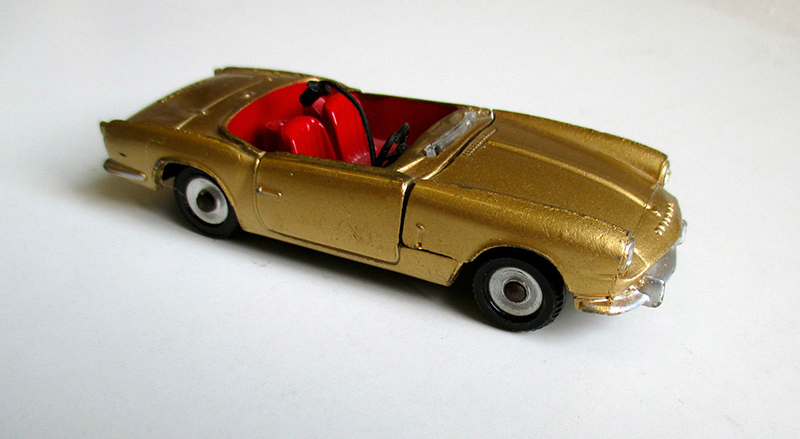 Although you can collect any Dinky model you want and create a varied collection, you may want to choose a theme for your collection. For instance, you could focus on the Dinky military vehicles, such as the Bedford Army Wagon, the Royal Corps personnel vehicle, or the Honest John Missile Launcher. For a broader collection, invest in Dinky commercial vehicles such as the Bedford Breakdown Lorry, the Slumberland Guy Van, the Guy Warrior Flat Truck, or the Bedford Tipper. The Bedford Tipper is a high-value item, especially if it has the cream colouring rather than the more common red and cream colour combination. You can also choose to collect models based on TV cars. These model cars include Stripey the Magic Mini, Sam's Car, and the Spectrum Patrol Car.
Purchase Vintage Dinky Models with Original Boxes
Try to find Dinky models that come with the original box. The boxes feature unique vintage design and lettering and typically have bold, bright colours that coordinate with the vehicle inside. Obtaining an authentic, original box or a vintage Dinky catalogue benefits your collection and raises its value.
Obtain a Dinky Price Guide
Whether you want to sell some of your vintage toys or purchase some for your own Dinky collection, you need a price guide to help you determine the fair value of various items. 'The Model Price Guide' from Model Collector Magazine of Croydon includes all available Dinky models in its listings. Articles, reviews, blogs, and other sources of information about Dinky toys all give you clues as to the rarity and value of particular models.