Loose, long, feminine and flowy, a kaftan offers versatility when you want to make a throwback fashion statement. Worn by women, and even men for centuries, kaftans have long been a favourite in Indian and African countries, but made their way into western wear in the 1960s and 1970s. Some vintage kaftans work as evening attire, while others work for casual days. You can learn about the different styles of vintage kaftans as well as how variations of the look work with today's fashions.
Formal Vintage Kaftans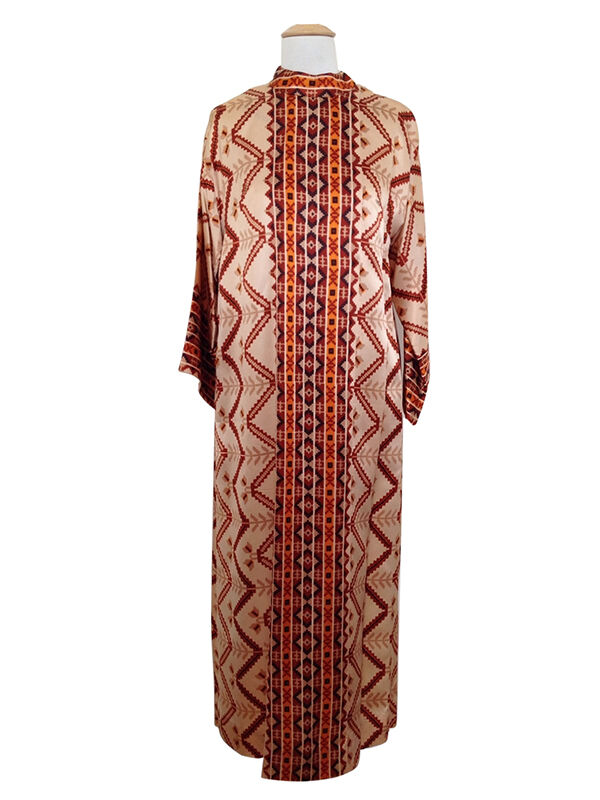 In the 1970s, women donned kaftan-like dresses as evening attire. Made with both bright solid shades and wild and wonderful prints, these kaftans got second and third looks and made quite the fashion statement. Studded with large gemstones, Swarovski crystals, and colourful sequins, formal kaftans often feature sheer silk material and offer the ultimate in femininity. Many formal kaftans drape over just one shoulder, leaving the other should with only a tank strap. They fall to the ankle like traditional evening gowns and you can cinch them at the waistline or wear them loose. This vintage look works with some modern updates, including high-low kaftan styles.
Daytime Vintage Kaftans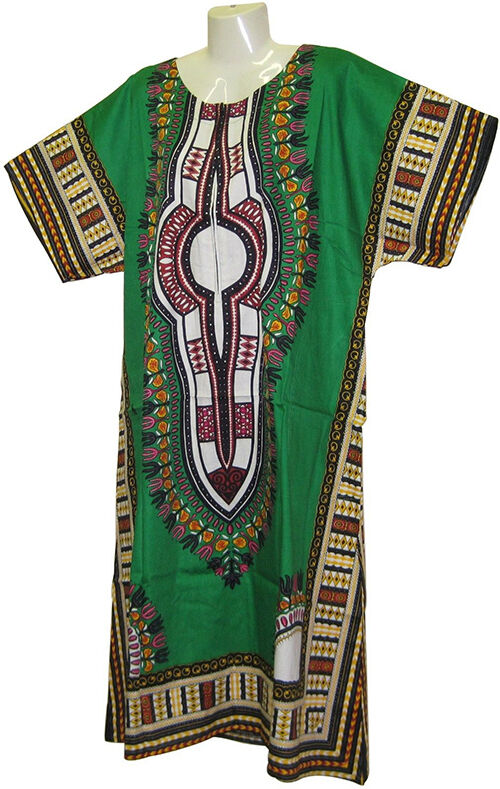 Kaftans for daytime give women a comfortable feminine piece to wear today just as they did in the 1960s and 70s. The kaftan look works when worn loose and camouflaging the body. You can find both long and short versions, with the modern vintage long look known as maxi dress kaftans. Short vintage and vintage-style kaftans fall just below the knee. Bold paisley prints, tie-dye prints, and floral scenes make these dresses noticeable. You can find vintage-style kaftans with a variety of necklines, including plunging V-necks, high rounded necks, and high angular necklines. Pair them with flip-flops, strappy sandals, wedge sandals or ballet flats for a casual summer outfit. Many daytime kaftans also work as swimsuit cover ups for a day at the beach or pool.
Kaftan Versatility
Loose kaftans can show off your figure in just seconds. Take a long or short kaftan and add a belt at the waist for a completely new look. Wear your loose kaftan for comfort while running errands during the day and slip on a belt at night for a completely new outfit for a casual dinner out. If you do not have a belt on hand, just tie a knot on the side of the kaftan for a cinched look. Layer your kaftan with a plunging neckline by donning a black tank top underneath for another evening look. You can even wear your kaftan for a day at the office by donning a blazer or cardigan as an outer layer.