If you are looking for a new piece to punch up a humdrum wardrobe, vintage sterling silver jewellery may be just what you need. Vintage jewellery allows you to take advantage of a huge variety of styles, making it easy to find a piece that matches your tastes. A sterling silver base allows you to enjoy a beautiful metal that is affordable.
Types of Jewellery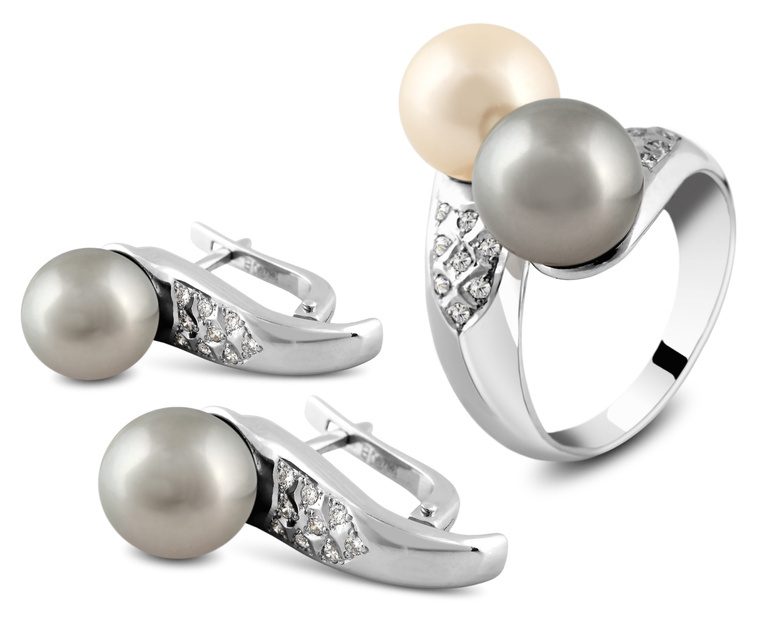 A good starting point is to choose the type of jewellery you are interested in, such as a necklace, a bracelet, a brooch, or a pair of earrings. You may also want to decide if you want a piece that is entirely sterling silver, or a piece that includes gemstones as well. Additionally, some buyers might want to confine their search to a specific time period, as a piece from the 1930's has a much different appearance than one from the 1970's.
Single Pieces and Sets
Shopping for vintage sterling silver jewellery opens you up to a huge variety of colours, shapes, and styles. With such a variety it can be difficult to find complementing pieces, but shopping for jewellery sets can help. For example, you may be looking for a pair of earrings and a necklace with coordinating gems. Buying both items in a set ensures a perfect match. On the other hand, buying pieces separately gives you added flexibility. Because all sterling silver jewellery has the same base metal, you are less likely to end up with two pieces that clash.
Determining if a Piece is Worth Buying
While any piece of jewellery can be appealing if paired with the right outfit, if you are interested in owning a high quality piece there are a few attributes to keep in mind. First, be wary of a piece's condition. A vintage piece of jewellery does not have to be in bad shape simply because it is decades old. Look for jewellery that is well cared for, with working clasps and a lack of kinks or bends in the chain. Generally speaking, look for stones that are set into their base with prongs rather than glued on. Stones should be smooth, shiny, and clear rather than dull or scratched. Be picky about the quality of your vintage sterling silver jewellery, so that you can find a piece that is both aesthetically pleasing and valuable.