Looking for specialty pieces to add flair to your wardrobe? Opt for boutique clothing. Made in limited amounts and sold in small shops, boutique clothing is the perfect way to make your style stand out. Find out more about shopping for boutique clothing and know what to look for to put together the perfect outfit.
Boutique Brands

Offering limited-edition styles in small quantities, there are many popular boutique brands which have lines of tops, pants, dresses, and formal clothing. Some of these include ASOS Pop Boutique, TOPSHOP Boutique, and Paul's Boutique brands. Some well-known fashion designers like Paul Smith also have boutique lines to offer buyers something different from their traditional designs. Another brand to look for is Unique Boutique. Some boutique brands create accessories and handbags as well as garments.
Boutique Clothing Styles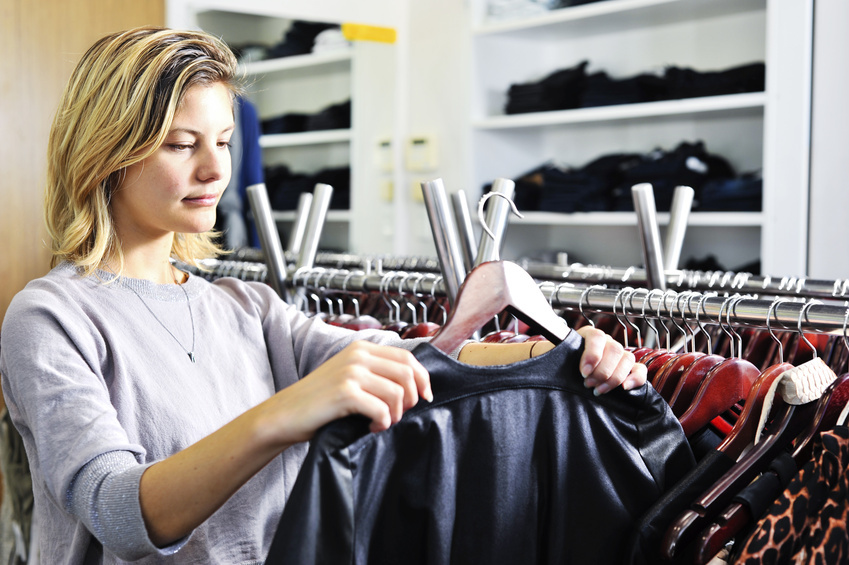 Boutique clothing offers you the chance to add something fresh and new to your look. Some brands, such as Sugarhill Boutique, include boutique dresses with fun prints, tops, and trousers, and even a side brand for more deluxe, chic fashions called Poppy Lux. TOPSHOP Boutique is a one-stop shop for basics like neutral trousers, T-shirts, rompers, and jackets, but it also makes interesting printed pieces. Check out Minnie's Boutique for unusual dressy pieces to add to your collection, such as shimmery jumpsuits, sheer blouses, and chic dresses. For upscale looks like elegant dresses, embroidered blouses, and printed pieces, check into Jaeger Boutique.
Boutique Formal Wear and Wedding Gowns
Looking for something one of a kind to wear to your wedding or formal event? Boutique dresses are a great place to start. Find fresh formal styles from boutique brands like Alice's Boutique and Lipsy. Score a beautiful boutique wedding dress or cocktail gown from JS Boutique.
Boutique Accessories
Complete your boutique style with some exclusive accessories, such as a Paul's Boutique bag, jacket, or hoodie, or check for fun additions to your handbag, like boutique bag charms. Boutique shoes are another must-have, so shop for boutique sandals and shoes from TOPSHOP, Clarks, Boohoo, and T & K for fabulous, fashionable footwear.
Finding Boutique Items
Consider your favourite boutique shops and brands, and find those brands online, such as Spoiled Brat, Doll Boutique, and Pink Boutique, which creates fashions inspired by celebrity designs. You may happen to find some vintage boutique items, which add a rare flair to your look, or find clothes from your favourite boutique brands, like Yumi, Emily and Fin, and Dahlia.