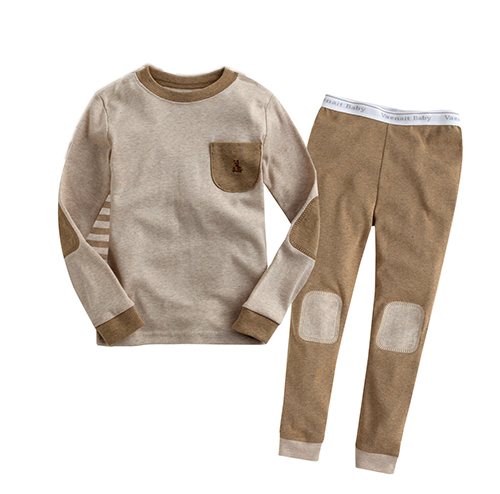 Slipping into sleep clothes such as ladies pyjamas can be a great way to relax and unwind at the end of the day. Pyjama sets provide a comfortable, stylish, and functional answer to sleepwear and come in a wide range of styles that can work in any season. Women can find an appropriate pyjama set for any season by exploring the wide array of products available on eBay.
Winter Pyjama Sets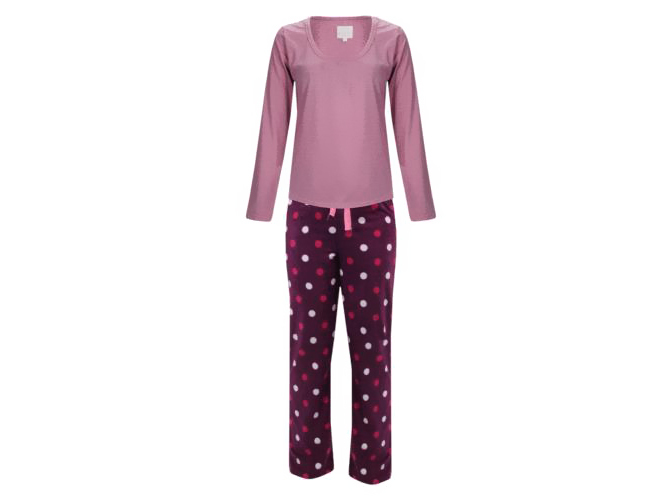 Winter months involve a good deal of bundling up and require pyjama sets with more durable fabrics. One popular option is fleece pyjamas made from a soft, synthetic material with a deep pile. Fleece pyjamas are both comfortable to wear and particularly resilient against the cold. Women can find fleece in a range of cuts, including traditional shirt and pant sets, as well as onesie pyjamas.
Spring Pyjama Sets
Spring brings with it a bit of warmth but can still deliver on brisker and wetter moments. For these reasons, women can be well-served in the spring by long-sleeved cotton pyjamas or brushed cotton pyjamas, an extra-soft version of cotton. These lighter materials allow women to adjust to the warmer weather, while still providing a level of protection against brisker moments in the evening or day. Spring is also a good time to start transition to shorter pyjama bottoms.
Summer Pyjama Sets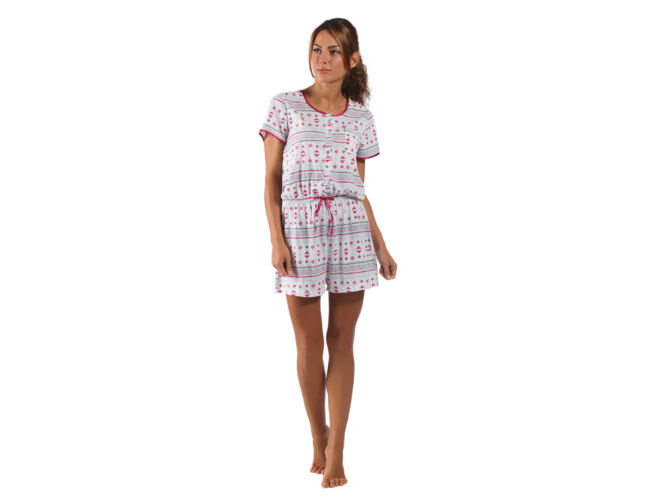 Summer is a time for women to relax and show a bit of skin. Ladies can turn to pyjama styles with less coverage and lighter materials during these warmer months. Short pyjamas can feature shorts on the bottom and a short sleeve option such as a t-shirt on the top. In addition to traditional short-sleeve pyjamas, women can also find summer options that include camisole tops and tank tops.
Autumn Pyjama Sets
The return of brisker weather in autumn requires transitioning back to longer designs. Flannel pyjama sets are ideal choices for autumn, providing enough warmth while not being as heavy as a winter solution such as fleece. While many think of silk as a warm weather option because of its lightweight structure, silk pyjamas can actually serve as great sets for autumn, as the low conductivity of silk keeps heat in against the skin.
Pyjama Set Sizing
Getting the size right is key to finding a comfortable pyjama set for anytime of the year. The following chart provides a general overview of measurements in centimetres for sizes small through extra-large.

| Size | Small | Medium | Large | Extra-Large |
| --- | --- | --- | --- | --- |
| Chest | 92 | 97 | 102 | 107 |
| Waist | 69 | 77 | 87 | 97 |
| Hips | 97 | 102 | 107 | 112 |

Sizes can vary from manufacturer to manufacturer and some designers may use numeric sizing in lieu of the small to large scale. Anyone looking for a pyjama set should confirm sizing to ensure the best fit.