While some may prefer the gym, many women enjoy getting out on a court and playing a competitive sport to stay in shape and healthy. Court sports, ranging from tennis to basketball, provide a great workout, but women need the proper trainers to play safely in the long term. By getting to know the variety of women's court sport trainers, women can find a pair to support them even in their most competitive matches.
Court Sport Trainers vs. Regular Trainers

Court sports put a special demand on joints in particular, and require different support structures than other trainers. For example, in tennis and basketball, a player engages in a number of lateral stops and starts, putting extreme pressure on the ankle and raising the risk of injury. Women's court trainers offer more lateral support to counterbalance these motions. A pair of running shoes on the other hand centres its design on the forward momentum of a running stride. Additionally, trainers designed for sports such as tennis which can be played on a variety of court surfaces may offer different designs for use on various court surfaces.
Women's Tennis Trainers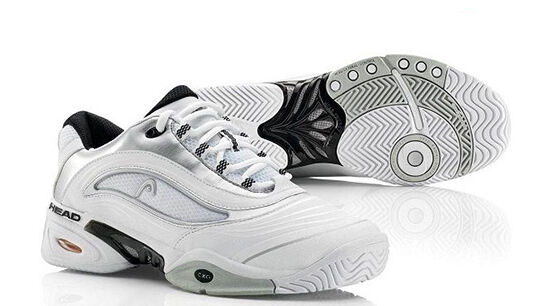 Running and general wear trainers typically feature a good deal of cushioning to buffet feet and joints against the sharp impact of concrete and asphalt surfaces. Tennis courts, however, feature surfaces with more buoyancy themselves, oftentimes, so women's tennis shoes typically are more rigid and structured. When selecting a court shoe for tennis, women can base their choices on two factors: the type of court played on and their style of playing.
Criteria

Best Tennis Trainer

Concrete Court

Trainer needs very sturdy outsole

Leather or vinyl upper to withstand constant pressure

Soft Courts, i.e. Clay or Grass

Trainer's outsole prevents court damage

Outsole that prevents player from slipping

Baseline Player

Shoe needs extensive lateral support

Stability for side-to-side motion

Net Charging, Serve-and-Volley Player

Reinforced toe cap

Rubber outsole for durability
When selecting tennis shoes, consumers should also consider the midsole materials used in trainers. The most common option is the EVA midsole, which delivers even cushioning and support and is used by many popular brands such as Adidas and Nike. Many tennis trainers also feature mesh in the uppers that allow the foot to breathe, although concrete court players may want to stay away from these less durable options.
Women's Basketball Trainers
Basketball players require the same reinforcement as tennis players: ankle support and traction on the court. Outdoor players need an outsole with a rugged design, while indoor players need traction on the slick court. Many players prefer high-top basketball trainers for more support at the ankle. Those who are new to basketball can use a lighter women's basketball trainer, while those who are experienced may want to choose an all-leather, sturdy design.