When it comes to making music, often the little details make all the difference. Professional musicians and enthusiastic amateurs alike use several small gadgets to help improve the sound performance by reducing the noise coming from the amp, and the Boss NS-2 Noise Suppressor guitar pedal is one of those handy tools.
Guitar Pedal Features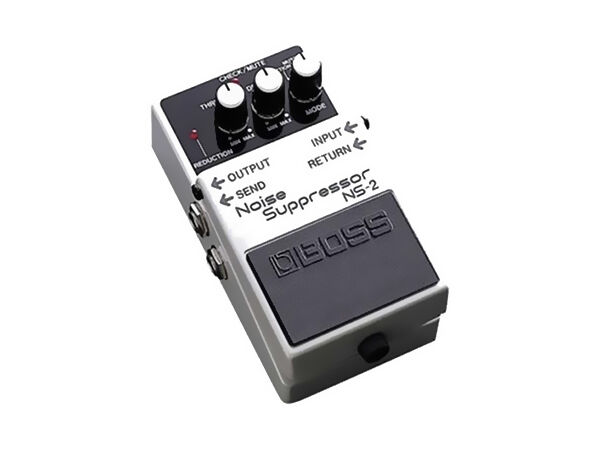 The main task of the Boss NS-2 Noise Suppressor guitar pedal is to eliminate hum and noise from the input signal while preserving the original tonality of the sound. When using many pedal effects, the noise suppressor allows them to work well by blocking out any noise your guitar could create. The pedal includes a noise detection circuit that retains the natural envelope and attack, and thus leaves the dynamics and playing intact.
Boss NS-2 Specifications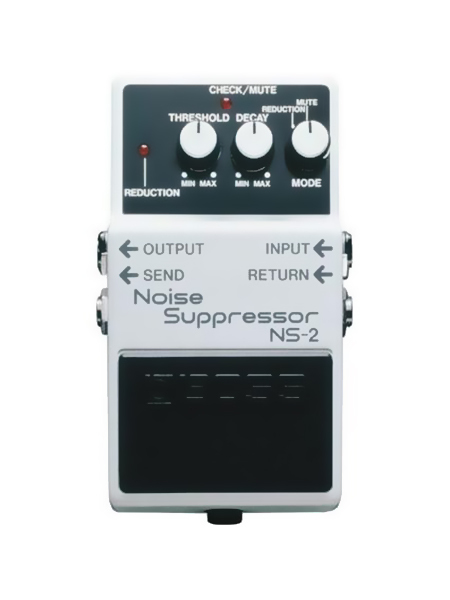 The Boss NS-2 is an electrical device and therefore there are many relevant specifications to consider.
| Specification | Value |
| --- | --- |
| Input impedance | 1 megohms |
| Output impedance | 10k ohms or more |
| Equivalent input noise level | -110 dBu or less |
| Connectors | Output jack, input jack, return jack, send jack, DC in, DC out |
| Power supply | AC adapter, 9-volt dry battery |
| Current draw | 20 mA |
| Width | 73 mm |
| Depth | 129 mm |
| Height | 59 mm |
| Weight | 0.4 kilogrammes |
Knowing the specifications allows you to match the guitar pedal with the rest of your
equipment.
Using the Pedal
The guitar pedal comes with only three knobs: threshold, decay, and mode. The threshold refers to the sound level the signal must fall below before the device silences it. The decay indicates the time before the effect starts. You can turn the decay knob clockwise to get a more natural sound, but this also reduces the efficiency of noise cutting. The mode knob allows you to choose between two modes: mute and reduction. In the mute mode, the device cuts the noise when the pedal is off and mutes the sound completely when the pedal is on. This, for instance, is useful when tuning the guitar. In the reduction mode, nothing happens when the pedal is off and the device cuts the noise when the pedal is on. An LED light notifies you of the actual time the pedal cuts the noise.
Uses for the NS-2 Pedal
Users value the Boss NS-2 pedal for its compactness, versatility, responsiveness, and sound quality. Many people use the pedal for amateur recording, although some also claim it works for professional recording. Other popular uses include performances, home studio work, and outdoor events or games.