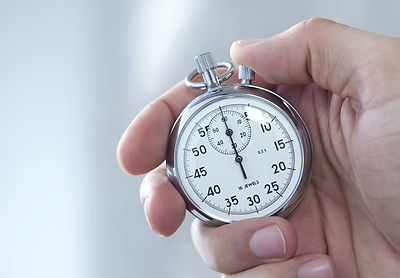 Looking to buy a stopwatch? Would you prefer a piece with vintage charm, or something more modern and functional? Either way, here's what you need to know…
1. An introduction to stopwatches - and their place in fashion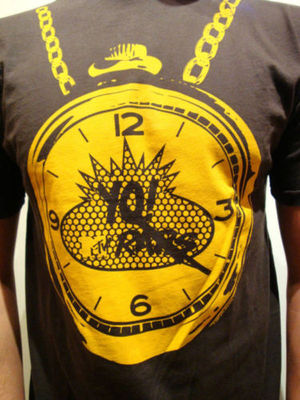 It's said that the stopwatch was first invented because King Louis XVIII wanted to time his horses going round the track.
Whether or not that's true, they've certainly kept the sporting connection. These days they're vital for all sorts of big sporting events, from ski races to swimming, and car racing to running.
In the 1980s, stopwatches became a hip accessory on the streets of New York, where people would wear them round their necks instead of jewellery.
Rapper Flavor Flav took the trend one step further and became known for wearing a clock around his neck!
---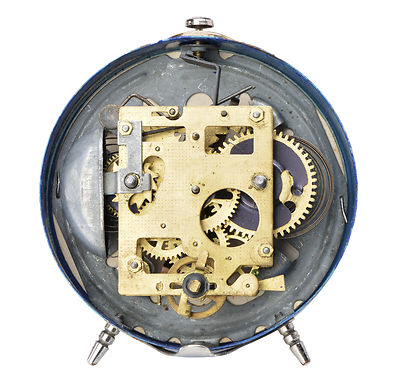 The earliest stopwatches were powered by a mainspring, and so were wound up by hand. But
Tag Heuer
changed the game in 1972, when it came up with the world's first digital stopwatch, the Microsplit 800. The 1970s saw digital stopwatches take over from the old mainspring models. Not only did they look futuristic and new, they were able to measure time to tiny fractions of a second.
More recently we've seen hand-held stopwatches being overtaken by online stopwatches, and the ones you'll find on your smartphone. That said, the old-style hand-held models remain popular with athletes and scientists.
These days, you can basically buy two kinds of stopwatch – mechanical and digital...
Mechanical stopwatches
Mechanical stopwatches look a lot like old-fashioned pocket watches. They often come in gold or silver cases, giving them plenty of retro appeal. The other advantage they have over digital stopwatches is that they don't need batteries, which can be both fiddly and expensive to change.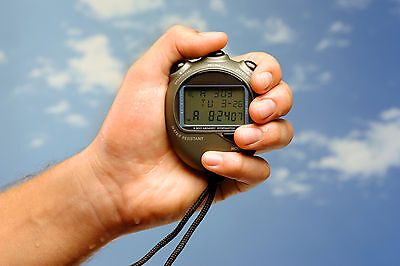 Digital sports stopwatches
Digital stopwatches are generally more accurate, and come with features like memory functions, helping athletes to keep track of their performance. The most sophisticated models allow you to time different competitors racing at the same time, and to keep track of both mass start and individual finishes. The stopwatch will record all the data so you can access it at the touch of a button.
Rechargable stopwatches
These days you can also buy rechargeable stopwatches, which stop you having to worry about changing the battery!
---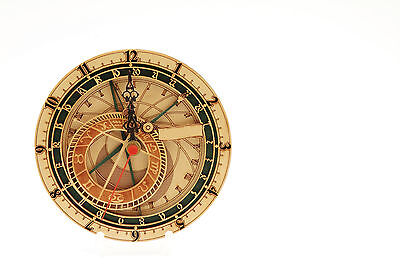 Looks
First of all, you'll need to think about the kind of look you want to go for. If you're seeking a bit of old-fashioned glamour, it's going to have to be a mechanical stopwatch – ideally a vintage model, perhaps from a designer with heritage, like Tag Heuer. But if you're after something more sporty and professional looking, then digital is the way forward.
Price
You can buy an entry-level stopwatch for as little as £5. Depending on what you need it for, this could be perfectly adequate for your needs – there's no point in paying extra for functions you never use. Some are designed so simply, even children can use them. Meanwhile, if you're prepared to pay a bit extra, you'll find you can get improved features, such as a water-resistant design.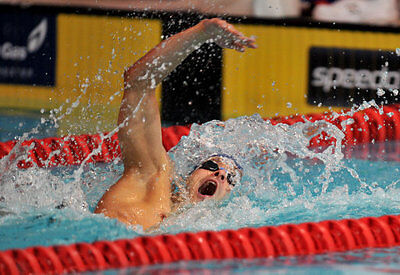 Functionality
Here it pays to know exactly what you'll be using it for. There are stopwatches geared towards different sports. So a swimming stopwatch will be waterproof, and can calculate your strokes per minute. Meanwhile, a motorcycle racing stopwatch has a triple display, so that, as well as your current lap time, you can see your previous lap time and cumulative lap time.