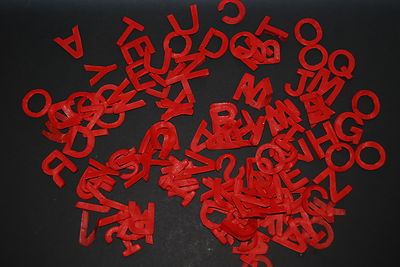 Add a caption
Alphabet confetti, 26 letter options and 20 colours!
Choosing a colour or theme
Now you know you are getting married a whole world of questions will open before you, such as, What flowers? which cake? what venue? who to invite? invitations? table settings? dress? cars? music? the list is almost a never ending one. But what we try and do is offer you as much choice as possible, our involvement in your special day can be as small as a few reserved cards for the church pews or venue that you have chosen, or we can if you are local to us offer most things from invitations, table plans, menu's, table settings, Bridal bouquets, corsages, button holes, chair covers, arches, pedestals, signage, favour gifts, thank you bouquets in fact almost all the items you will need. I almost forgot to mention we have over 750 options of confetti! yes 750 that was not a typo... So don't be afraid to ask for something that you want as we may be just the place for you... And we are all wonderful people who like cake!
Now you have started it is time to consider where to actually go first? We always try and help our brides by planning their wedding like a military campaign, but with wine!
So, do you have a colour scheme in mind? Or maybe a theme? We have in our many years experience used most colours, many being based on a favourite football team or a flower that you want to include.
Let us just for a moment suppose you have met for the first time at a...mmm... car rally! It does happen, well we can make your tables each a different car, recently we were asked to create items for an Italian sports car themed wedding... It was super, tables were names after famous manufacturers and then we made place cards to match, the Bride had even managed to get model cars for the children as their favors, the adults having chocolate "cars" wrapped in foil. Luckily for us it was a small wedding but it was very very special and we gained some very nice feedback from the venue and the guests.
So, remember its your special day so have what you want. Just ask us... we can!