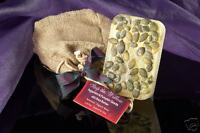 We at Purdie's Scottish Soap Company would recomment that you use a soap which cleanses thoroughly without stripping any of your skin's natural oils (you need your natural oils, just not too man of them!).
Teatree is great for Acne, so is Rosemary, Lemon and Whisky soaps to mention but a few.
Teatree, Rosemary and Lavender are a few types which have anti-fungal properties so they can be healing soaps as well as cleansing.