Camera bought from Ebay member "cctv_quality"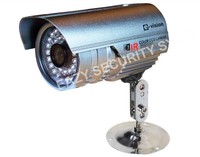 Price £35.00 power supply not included
For comparison I have had other cameras including a recent one from another ebay seller with similar spec. except that was a 420 TVL. The picture quality on this camera is far better than any others I have had , from either local wholsalers or other suppliers.
The daytime picture quality is superb and the night time quality is just as immpressive, in a well lit street combined with the ir, it is a very clear picture with no snow effect or other distortion and true colours during the day, black and white at night. I would say its almost as good as my Korean camera with japanese parts, which costs alot more.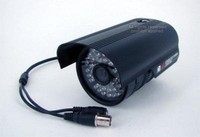 The above camera bought from ebay member "cctvdigi-uk"
Price £25.00 power supply included
This camera was used in camparison to the first one at the top, was also a very good picture in daytime but not so good at night, the colours during the day were not a true likeness but still very good. the camera turns to black & white at night