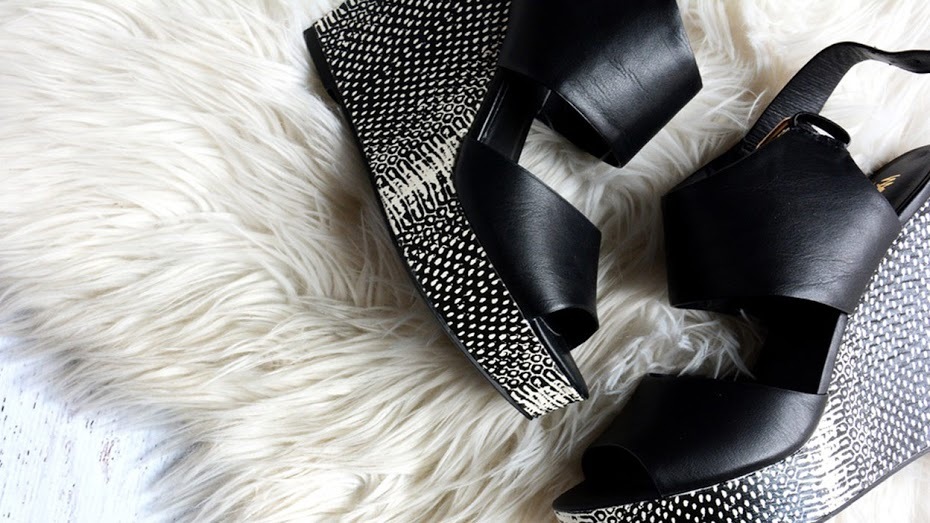 Image by Pinterest/Traditional Home
However talented you may (or may not) be at finding innovative ways to store kitchen implements / necklaces / gym equipment / make-up, it seems that finding an effective way to store shoes and boots is the tidiness holy grail.
So, we've searched high and low for the best storage solutions for avoiding a shoe mountain in your home...
The Basic Shoe Cabinet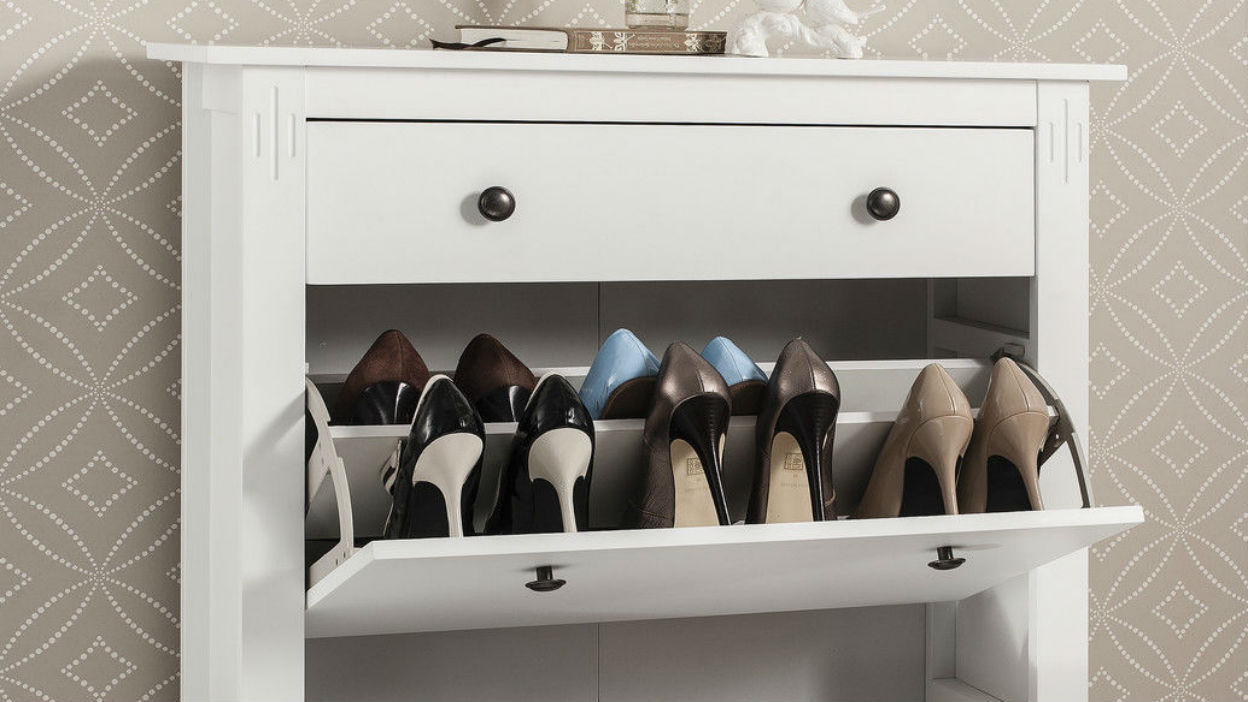 Let's face it; even the tidiest of shoe piles can come unstuck after a couple of days of frantic rummaging before you rush out of the door. That's why a proper shoe cabinet is the ultimate space-saving solution.
This classic from the trusty Hemnes range at IKEA is smart, structured and holds both shoes and ankle boots - although it might not be for you if your collection is Imelda Marcos-like in its scale.
Hanging Shoe Hangers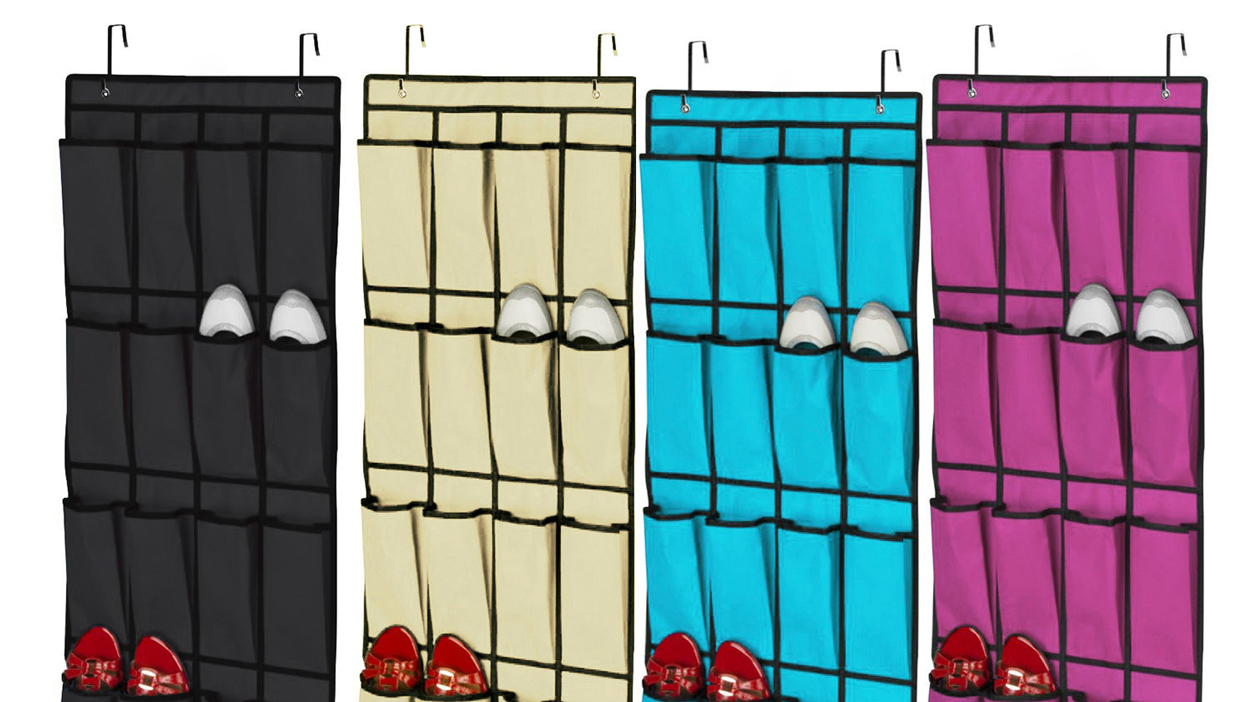 Even if your house is Marie Kondo-ed to within an inch of its life, it's difficult to avoid the most common solution - a jumbled pile of mismatched shoes at the bottom of the wardrobe. Or worse, a trail of trainers and ballet pumps strewn across the hallway.
A cheap and easy way to get your shoes into some kind of order is plastic shelving sets - they fit behind most doors (cupboard or bedroom), and hold enough pairs to satisfy even the most hardcore shoe shopper.
Under-Bed Shoe Storage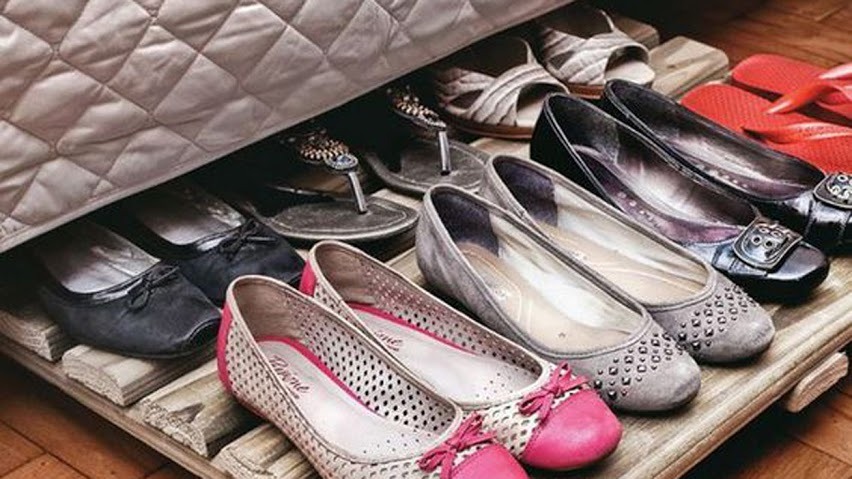 Image by Pinterest/Ugg Fashion Gift
The space under beds is often overlooked as a source of storage, wasted instead on old tissues, single socks and a copy of the Sunday Times Magazine from a month ago. But used cunningly, under-bed storage is a great way of stashing stuff that you might not need to use every day.
Avoid simply relocating the dreaded shoe pile to a new location by investing in some structured storage boxes to slide under the bed. They may not hold dozens of pairs, but with some Tetris-style arrangement you could fit several under an average-sized bed. And these boxes are cheap enough to buy a few…
Shrink to Fit Storage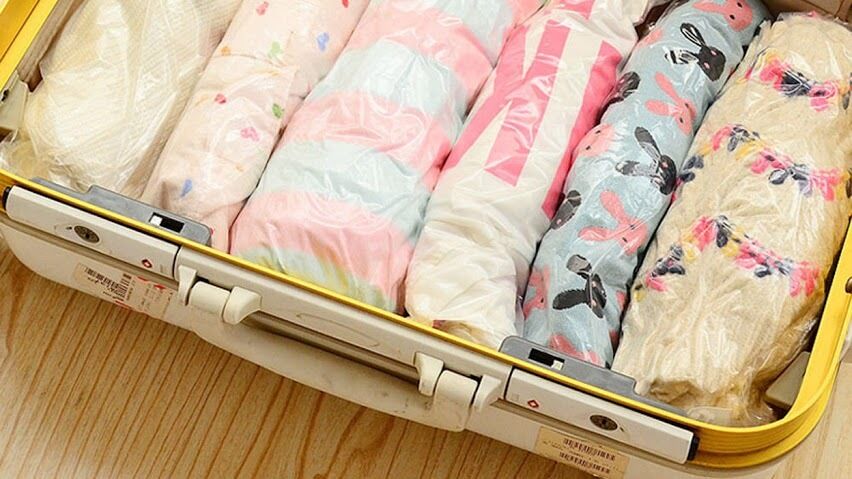 Your shoe collection can sometimes feel like a group of old friends (just us?). But if you're honest with yourself, it's unlikely that you're going to need to hang out with them all every day.
You really don't need to see your bejeweled sandal collection in December, and hopefully you won't need your sheepskin boots in July (though nothing is guaranteed during the Great British Summer).
A great way to put your shoes out of sight for a while is with a few vacuum storage bags, which really are quite excitingly miraculous when you first use them. Pretend you're cryogenically freezing your shoes by simply using a vacuum cleaner to suck out all the air from the shoe bags - leaving a whole load more space to store them in.
See how many pairs you can fit into that space on top of the wardrobe - you'll be amazed. But remember; don't leave yourself so little choice that you have to wear the same shoes every day…
Shoe Storage On the Shelf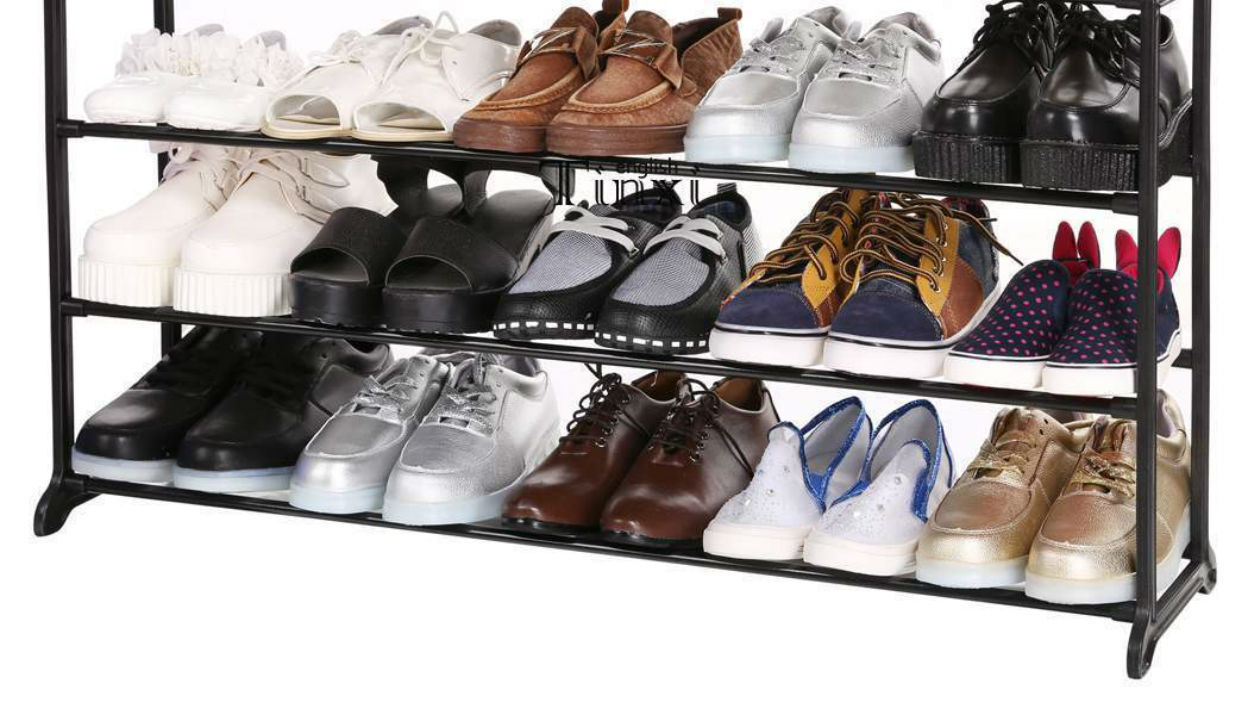 This may not be the chicest way to get your shoe situation under control, but you can tidy up several pairs at a time with a tiered storage rack. And - most importantly - you can use them in awkward spaces that would otherwise be the home of the usual shoe mountain.
We're not suggesting that you put one of these in pride of place in your sitting room - but they work very well at the bottom of a wardrobe, underneath the coat rack, or on top of a wardrobe.
Treasure Chest Of Shoes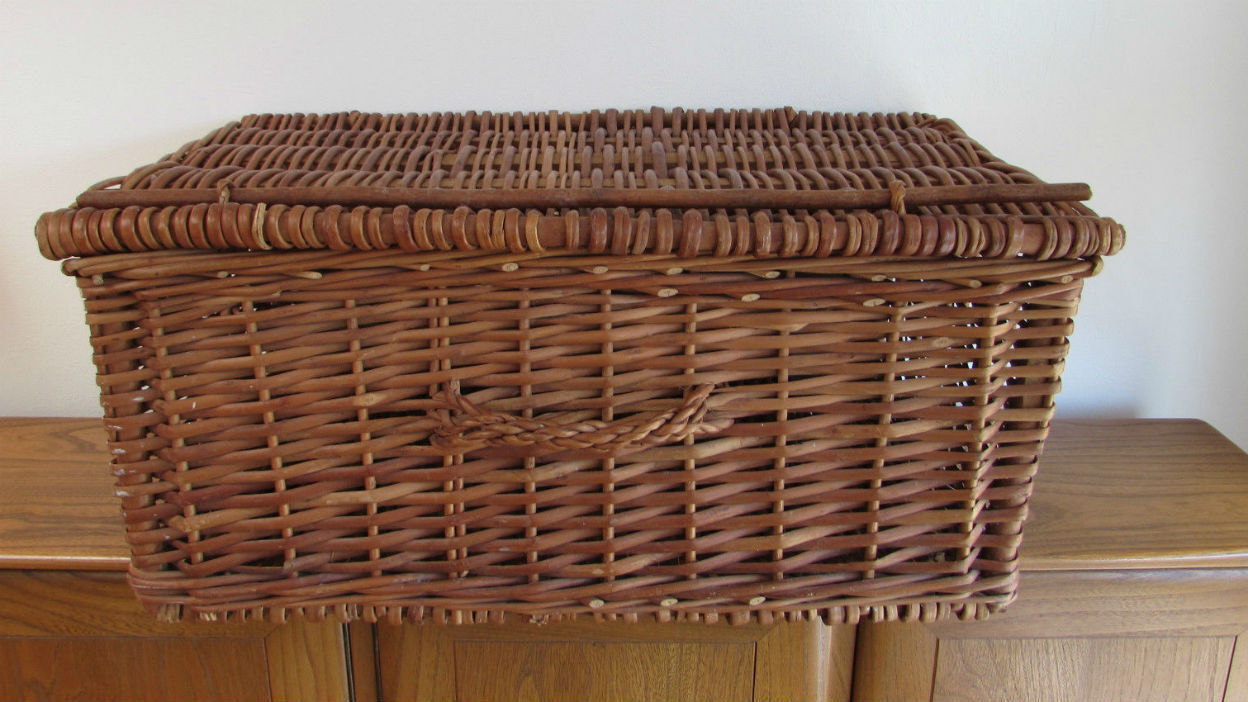 If you don't mind having a bit of a rummage to find a matching pair, a good way of having all your shoes in one place but still out of sight is a wicker hamper or trunk, which you could even put in the hallway next to the front door for easy access.
Make sure you get one big enough to house all the family's favourites - if you end up with an overflow pile next to the trunk, then you're back to the square one of clutter.
The Famous Shoebox-And-Polaroid-Photo Solution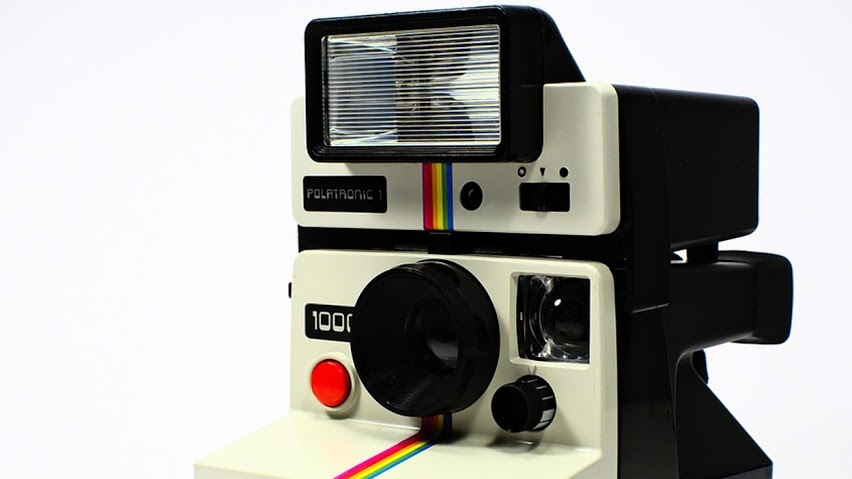 Image by Pinterest/Elmueble
The patron saint of shoe collections is, of course, Carrie Bradshaw from Sex And The City - who famously had a dedicated shoe closet in which she stored all her shoes in neatly stacked shoeboxes, with photos stuck on them for easy selection.
Even if us mere mortals are not in a position to have a walk-in-wardrobe exclusively for storing our battered old Ugg boots, that's not to say that you can't add a touch of glamour to your wardrobe.
Not many people in real-life keep the boxes every time they buy shoes, so you'll probably need to buy either cardboard shoeboxes or plastic shoeboxes, both of which are easily available on eBay.
As for the labelling - the lazier among us might want to just use a Sharpie permanent marker to write the shoes' description on the box. Or if you're feeling properly Carrie, splash out on a portable smartphone mini photo printer on eBay (which you can, of course, put to good use in other ways).
Out And Proud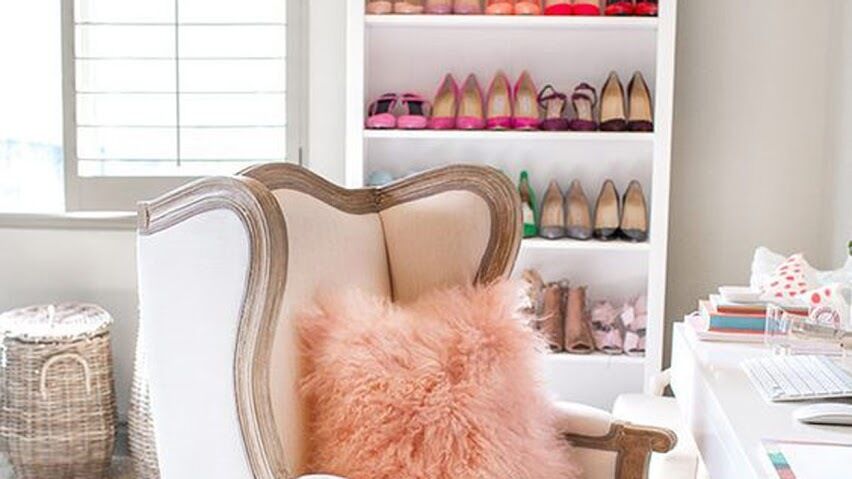 Image by Pinterest/Jenny Collier
This one may not apply if most of your shoes are stinky old trainers or flip flops that have been chewed up by the dog. But if your footwear is something to be proud of, why not have it on display?
A few large metal wall shelves on a wall - perhaps in the laundry room or the porch - will keep many pairs tidy at once, and of course you'll be able to see at a glance which ones to wear out on for cocktails tonight.
Looking For More Storage And Decluttering Tips?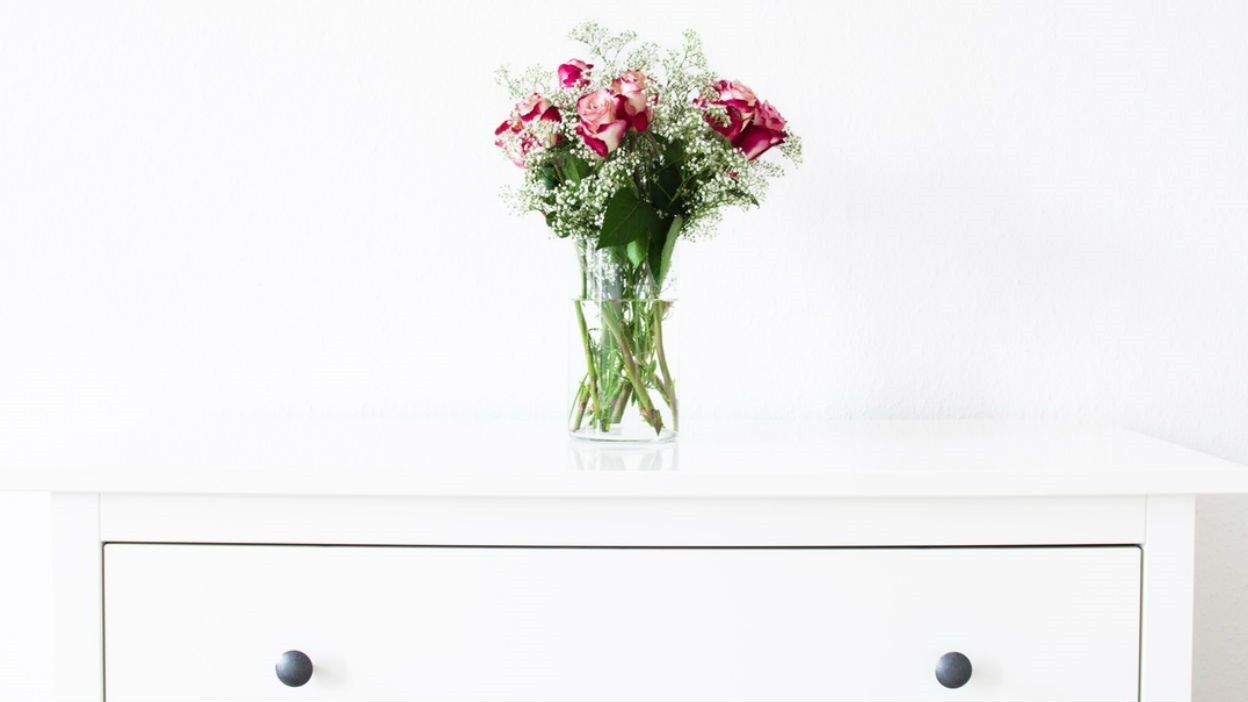 From brilliant cleaning hacks to lifesaving storage solutions, we've got everything you'll need to get your new home in order.