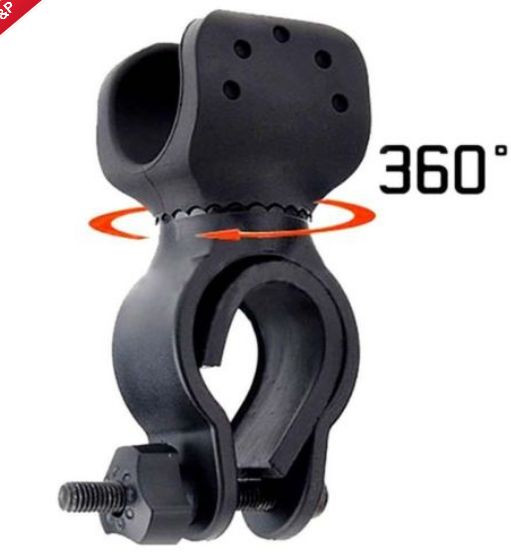 For anyone thinking of buying one of those
I ordered a few of those and found that, although almost identical, some are useless because the torch mounting part appears to be made of the same hard material (plastic?) as the handlebars mount part. It is very difficult to put in a torch and remove it and you have muscle with it. Luckily, the first bracket I had bough was with the good, pliable top part in which you can comfortably mount a torch. Hence, I knew I was getting an inferior item next time round and disputed the other purchases; and got refunds.
I noticed that possibly in all cases (but not sure now as I don't have all of the brackets with me anymore), the unusable brackets :
1) came from Hong Kong rather than other regions of China;
2) had a nut without the circles visible in the photograph;
3) there was no difference in the look of the top and bottom part, whereas in the 'good' brackets the top part material/finish looks different from the bottom one.

I hope this short guide will help you determine if you got the 'good bracket'. If you received a bracket that was impossible to use, you will now know that you just received a sort of fake product of inferior quality (well, of no use I would say).