A children's indoor pop up play tent is an exciting place for children to have their own space and also to entertain there friends. There are many different styles of children's play tents there are different shapes, colours, sizes, ones with tunnels, ones with windows. It all depends on what you decided on getting for your children.


Types of pop up tents for children
There are several different types of pop up tents for children. Some are suitable for indoor and outdoor use. It all depends on the type of frame you want. Pop up tents are usually round and spring up into shape and can easily be folded away again. Some have plastic, fiberglass poles or rings. fiberglass is the most traditional poles used due to them being lightweight and flexible. You might find that some play tents have hard plastic poles these are usually good quality.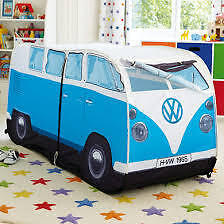 different types of indoor play tents
Pop up play tents come in all kinds of different shapes and sizes and you can choose depending on what your child likes. The basic pop up tent looks like a camping tent. There are different styles that are more fun such as castles, themed tents, round tents, tents with tunnels. One certain example, is the castle tent both girls and boys enjoy as they can pretend they are princesses or knight. Some play tents come in shapes such as vehicles and animals.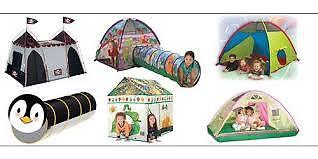 Size of the play tent
When it comes to buying an indoor pop up play tent make sure you always check the width and height of the tent. Consider the size of the space the play tent will be in and look for one which will fit easily into the space. Unless you have a very large space which you can manoeuvre around when the play tent is up. You should also pay attention to the age ranges of the tents because a tent for younger children will be to small for children of an older children. You should also check the internal measurements to make sure your children will actually fit into the tent