Not sure if you've been sold the real deal? After being sold some faulty copied DVDs recently, I did some research and put together this guide - complete with photos - on how to check your DVD to see if it is genuine.
A couple months ago I bought 2 DVDs that turned out to be fake. The artwork on the discs and covers was impeccable, and almost indistinguishable from the real thing - as you can see from these photos. The photo on the R is the copy. The genuine disc on the L looks the same, the colours are just a tiny bit brighter and clearer, but without the original to compare it to, you would never know.
Genuine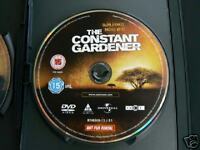 Copy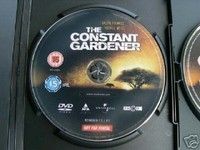 What tipped me off to the fact I'd got a copy was because the data side of the disc was the wrong colour. It was purpley - the colour of recordable media such as DVD-Rs. Genuine DVDs are usually platinum, and very occasionally gold on the data side.
Genuine
Copy
Another way to tell if the disc is real or not is to look at the numbers around the central rim of the disc. Genuine DVDs, like the one on the L, have bar codes around the rim. I've had a good look through my home collection of genuine DVDs, and they all have a bar code around the rim, some had the name or logo of the distributor on it as well. Fake DVDs, like the one on the R, often have a 16-digit batch code number for the DVD-R.
Genuine
Copy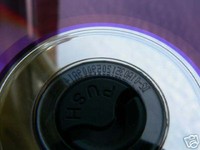 Thanks to the seller of Genuine DVDs for going out of his way to get me the real deal at cost price to replace my shoddy copies. (That's how I managed to get both discs side by side to compare.) He restored my faith in eBay to some extent, but that sad fact of it remains that I am more likely to buy my DVDs on the high street in future and not on eBay.
If you find my Guide helpful, please take a moment to vote.
I've also written Guides on using PayPal and how to stop people nicking your eBay photos. Click here to see them