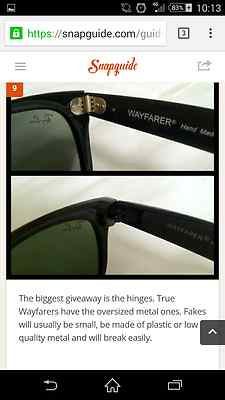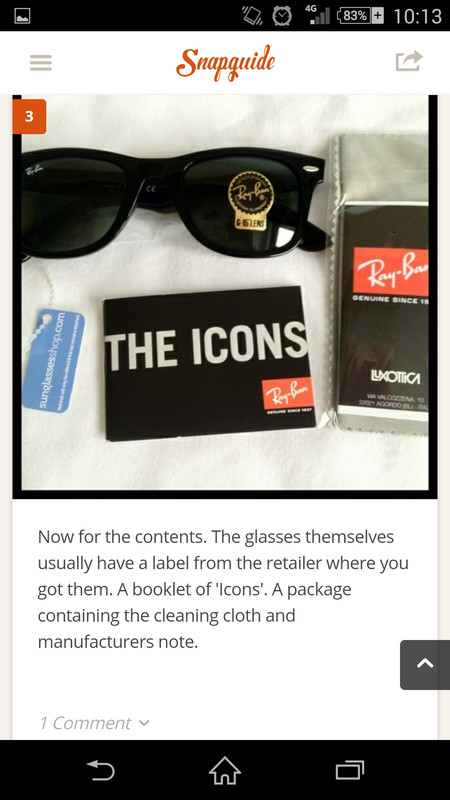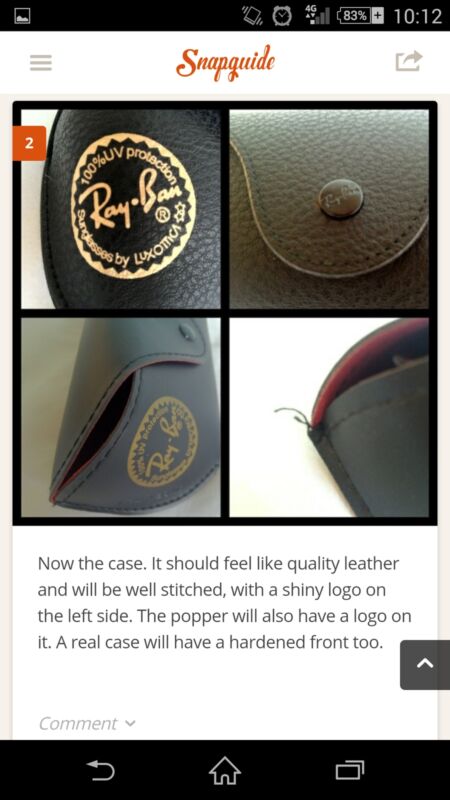 Add a caption
such a massive difference in quality, dont get caught out!
Ray Bans are a popular product to replicate due to the demand and their expensive value. Try not to get caught out, if it is cheap on Ebay and seems too good to be true, it probably is! Google search if you are unsure and find out the ways to tell fakes from the real thing. For example I found this about Raybans.....
Stay alert and double check what your buying, even get a friend to check too! And don't forget to read previous feedback from the buyer. Also if they have not had their account long and you are suspicious then stay away...
There will be hundreds of listings during the summer months!
Try compare listings on ebay to see if you can tell a difference from pictures, ask the sellers for more pictures for example of the hinges...
The gold sticker on the front of the glasses should not be a normal sticker like on thew fakes. The real thing use static stickers that stick only with static.
Use the same methods when buying things like ugg boots, designer clothing, designer shoes and make up!
Don't get caught out, do your research, ask sellers questions, compare to other listings, get your friends to check it out too, don't be fooled.