iPad Air 2 Description
t's thinner, faster and now comes in gold.

The iPad Air 2 has just hit UK shelves and is certainly Apple's best tablet to date.

If you're considering dipping into your bank account and taking home one of these shiny new devices, you might be wondering what the best deals are.

The new iPad Air 2 runs on a 2nd generation 64-bit A8X processor chip. "It's a whole new generation chip," Schiller said. The iPad Air 2 will have a battery life of 10 hours, according to Apple. A new version of the Replay app will be available for free by October end, said Apple.

Talking about the camera, Schiller said, "The iPad is the best viewfinder for composing your photos and videos." The iPad Air 2 has an 8MP iSight camera (1.12 micron pixels, f2.4).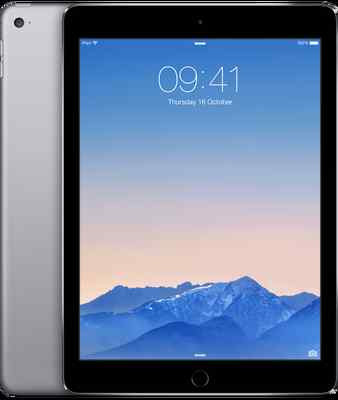 Best View
To create the astonishingly thin silhouette of iPad Air 2, we started by redesigning the Retina display, fusing what had been three layers into one. Not only did this make the display thinner, it made it better, with more vivid colours and greater contrast. Then we added an anti-reflective coating, giving iPad Air 2 the least reflective display of any tablet in the world.

Hope you have enjoyed our review.

Please take time to leave us your comments bellow.