Review of the newest tablet from Apple
Apple's iPads have always been the market leader and one of the most desirable tablets, but with last-year's super-thin and powerful iPad Air, the worry was that the company had peaked and had nowhere to go. Fortunately, these fears proved unfounded, as Apple unveiled the thinner and lighter and
iPad Air 2
.
David Ludlow – Group Editor Expert Reviews & Know Your Mobile – explains what makes Apple's new tablet a winner.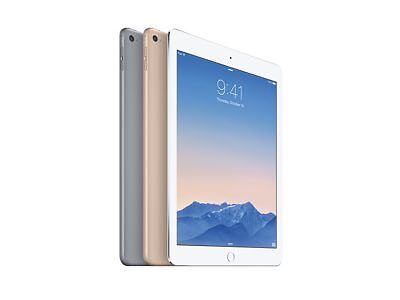 iPad Air 2 design
While the iPad Air was thin, the
iPad Air 2
is much thinner, with Apple shaving 1.4mm off the thickness. That makes the new model a slim 6.1mm: thinner than the super-slim 6.9mm iPhone 6! With the change in size, comes a change in weight with the iPad Air 2 weighing just 437g, down from 469g.
In practice, this makes the iPad Air 2 extremely comfortable to hold. It's now practically a one-handed tablet, which is impressive considering that it has the same 9.7in screen as the previous model.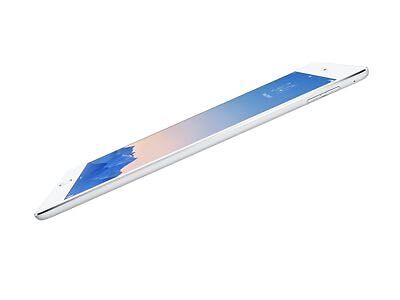 iPad Air 2 display
Apple hasn't upgraded the screen's resolution, with the new model maintaining the same resolution of 2,048 x 1,536, introduced with the iPad 3. This isn't a bad thing, though. This is more than enough resolution for a sharp screen, and it means that there are hundreds of thousands of apps all designed to run on it. The latter is one of the iPad's true strengths, as it has the best range of tablet-specific apps.

Apple has worked on quality, though. For this model it has integrated the LCD, touch sensor and glass into one single unit. As well as making the entire screen thinner, it eliminates any gaps in the screen, bringing you closer to the image and cutting out internal reflections. Combined with the new anti-glare coating, Apple has said that it has reduced glare by 56%. The screen is certainly a lot less reflective than on previous models, making it easier to see under any lighting condition.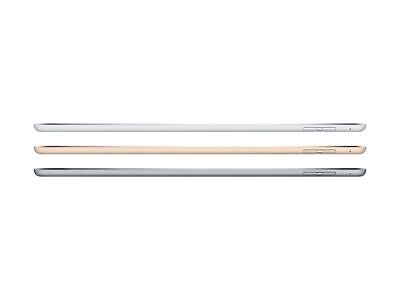 iPad Air 2 performance
Last year Apple used the same processor in all of its devices (iPhone, iPad Air and iPad Mini 2); this year, Apple has designed a specific chip for the
iPad Air 2
, the A8X. This is a modified and improved version of the A8 chip in the iPhone 6, making the
iPad Air 2
the fastest mobile device that Apple makes.
Apple is promising a 40% speed increase over the iPad Air, and an incredible 2.5x graphics performance. With these kinds of numbers, the
iPad Air 2
is capable of real-time video editing, high-definition gaming, and more - essentially everything that you can do on a powerful desktop computer or laptop at the moment.
iPad Air 2 battery life
Apple doesn't give out specs for its batteries, although the smaller size of the
iPad Air 2
most likely means that it has a smaller battery than the iPad Air had. However, a more efficient processor negates this, so Apple is promising the same 10 hours of battery life. That's a decent amount of time and means you won't have to charge the tablet too often with regular use; however, tablets from the other manufacturers are starting to increase battery life and can last a lot longer.
iPad Air 2 camera
The camera was the one point on Apple's big tablet that was always a little disappointing, but with the
iPad Air 2
, it gets a long overdue upgrade. This time around there's an 8-megapixel sensor, which should offer a good balance between quality and resolution; more resolution would make each pixel smaller, making images noisier.
More importantly, the camera now has some additional modes familiar to iPhone users. These include a magnificent panorama mode, which can produce 43 megapixel images; a burst mode, capable of shooting 10 frames per second until the tablet's storage is full; and a slow-motion mode, capable of capturing 720p video at 120fps, for playback at one quarter of real time. This should make the tablet a lot more fun and better for shooting with, plus you've got that big and amazing screen to edit with later.
iPad Air 2 storage
As usual, the entry-level
iPad Air 2
comes with 16GB of storage for £399. The 32GB version has been dropped, but the 64GB version has been dropped in price to match the old 32GB model's price, so it now costs a reasonable (£479). Finally, the 128GB version has had a price drop to the old 64GB model's price (£559).
You can also buy a cellular version, which has a SIM slot for mobile data, for an extra £100 per model. These models ship with an Apple SIM, which lets you use software to pick which carrier you want to use and which data plan you want. This means that you can chop and change suppliers, getting the best deal for your current needs, and should also be able to save money on roaming charges. Currently only EE in the UK supports the Apple SIM, alongside several US carriers, but if more networks sign up, this could change how we use and consumer mobile data.
iPad Air 2 verdict
We thought that Apple may have nowhere to go, but it's managed to put out a tablet that's faster, smaller, lighter and with a better screen, all while dropping the price of the larger storage capacities. With the new iPad-only processor, this is looking like it's going to be the best tablet to buy.


iPad Air 2 specs
Display size: 9.7in
Resolution: 2,048x1,536
Phone size and weight: 240 x 169.5 x 6.1mm. 437g
Built in memory: 16/64/128GB
Memory upgrade option: None
Digital camera resolution: 8 megapixels