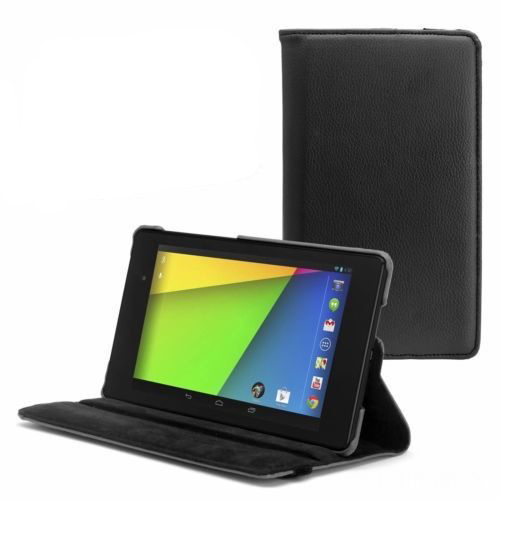 When the original Apple iPad burst onto the electronics market in April of 2010, it is unlikely that anyone short of Steve Jobs himself had an idea of the impact that tablet computers would have on lives. Since that all-too-recent debut, the market for devices such as iPads, tablets, and eBook readers has skyrocketed leading to dozens of brands and options from those same iPads to Android tablets to Amazon Kindles.
But knowing which tablet or eBook reader to buy is not enough anymore. Along with the purchase of an iPad, tablet or eBook reader, buyers also need a slew of accessories from screen protectors and cases to styluses, keyboards, and charging stations. Sorting through all of these options and deciding which accessories are right for each individual can be tough. Learning to avoid the pitfalls and buy only what is needed means being informed about all the basic options and categories of accessories and to whom they are most helpful. This is best done by breaking accessories into four main categories: protection, productivity, business, and entertainment.
Accessories for Protecting an iPad, Tablet, or eBook Reader
Most people spend a good amount of money on an iPad, tablet, or eBook reader and for good reason. With the technology available today, capabilities are only enhanced at higher price points which allows these devices to replace many of the others they would otherwise buy. However, in order to gain the most benefit from such expensive purchases, users need to actively work to extend the life and function of their units; they need to be protected. This is accomplished through two accessories that every iPad, tablet or eBook reader owner needs: screen protectors and cases.
Screen Protectors
No matter one's intention when it comes to an iPad, tablet, or eBook reader, a screen protector is absolutely essential. The purpose of a screen protector is to make sure that the delicate LCD screen of the device has an extra, tougher layer of protection from scratches, cracks, and abrasions. Originally developed along with the invention of PDAs, screen protectors today are made of a polyurethane substance that is approximates 0.2 millimetres thick. Once adhered to the surface of the unit, it fits seamlessly with its operation and has no effect on performance.
Cases and Covers
Along with screen protectors, cases and/or covers for iPads, tablets, or eBook readers help to protect the rest of the devices' bodies from additional damage due to falls or rough handling. Some brands of cases, such as OtterBox , are built to withstand most conditions, including the handling of tablets by children. Other cases provide moderate protection while also enhancing the aesthetic properties of the units. eBook readers can get traditional book covers, for example, and iPad cases can display a favourite colour or pattern to add personality to the device.
Accessories for Productivity When Using an iPad, Tablet, or eBook Reader
The primary appeal of tablet computers as opposed to traditional laptops is their touch screen capabilities. Making both work and fun more intuitive and fast, the touch screen is a great addition, but limiting in its ability to help individuals looking to use their tablets for more than light work or gaming. Many users can integrate the use of their tablets with document work in the Cloud, requiring a keyboard or stylus pen. Others prefer docking stations which allow for easy charging or the ability to play stored music or display screens to a crowd. Therefore, the use of keyboards and stylus pens, as well as other docking stations are important to consider.
Keyboards
All types of tablets come with the option of purchasing a keyboard to help users with heavier word processing loads. In a move to circum step laptops as the go-to choice for on-the-go computing and Internet needs, the addition of a keyboard, either independently or within a keyboard-enhanced case, allows iPad and tablet users to travel and still offer many of the same benefits of laptops and netbooks.
Stylus Pens
Using a finger to navigate between windows and move objects can be a fast option and, in the short term, is highly effective. However, the more moving and tapping one does, the more necessary a stylus pen becomes. The use of a stylus on a touch screen dates back to the original PDAs that came with them and many newer tablets, such as the Samsung Galaxy , come with them already attached. The benefit of a stylus is its more precise tip, which allows for more accurate movement as well as the ability to write as if with a real pen in certain applications.
Other Docking Stations
For those who use their devices or cloud storage for music files or display to others, the ability to hook their iPads or tablets into alternate docking stations is wonderful. Also called mounts, stands, and holders, these accessories help users see their screens better and share them with others. In addition, many of these stations act as docking stations that simultaneously charge the units while they are in use, and prop them up for others to see. This is especially helpful for those who need to use iPads or tablets in meetings, classes, or study groups.
Accessories for Business Uses of an iPad, Tablet, or eBook Reader
Though basic productivity enhancements are nice, those individuals using their iPads or tablets for business purposes have additional needs which may require business-specific accessories. Which of these business-related accessories are of the most use depends entirely upon intended use of the devices. They include credit card scanners and Bluetooth headsets.
Credit Card Scanners
Individuals who use iPads or tablets at trade shows or craft fairs may find the use of square credit card scanners especially helpful. Meant to work in the same way as anchored credit card scanners do in storefronts, the instant reading of the cards and charges to the accounts protect both customers and businesses from fraud.
Bluetooth Headsets
Using an iPad or tablet as a business accessory means that conducting meetings and calls via Internet services such as Skype may be necessary. Bluetooth headsets allow individuals to do this with a modicum of privacy.
Accessories for Entertainment Uses of an iPad, Tablet, or eBook Reader
Finally, despite the immense benefits of using iPads, tablets, and eBook readers for business, many people simply get them for play. As a result the tablet gaming market is booming and many game and entertainment-related accessories are popping up all over the place. The types of entertainment-related accessories offered are literally endless. DJs can get turntables, musicians can find instrument attachments, such as a piano or drum set, Bluetooth controllers can appeal to gamers, and readers can get reading lights fitted to their devices. The trick to entertainment-based accessories is learning one's own habits and searching for accessories accordingly. Oftentimes, these are accessories that one can purchase after owning the device for a while.
Buying iPad, Tablet, or eBook Accessories on eBay
Buying iPad, tablet, and eBook accessories is as easy as buying the units themselves these days; it seems like every store within a block has at least some type of digital doodad. However, finding quality accessories at good prices is another story entirely. Traditional electronics retailers as well as online outlets present many options, but eBay is a great place to find them all without too much work.
Searching eBay for iPad, Tablet, and eBook Accessories
Buyers who know exactly what they want can search eBay without much hassle through the use of the main search bar at the top of any page. Typing specific brands or traits into the field yields the best results. Therefore, consider " Angry Birds iPad case" for a targeted set of results.
Once a field of options is presented, there are additional points for buyers to consider. Often, eBay sellers offer iPad, tablet, and eBook accessories inbundles meant to get buyers everything they need at a great discount. Package and post costs on bundles are usually discounted as well, since buyers are getting all of their items from one seller instead of several.
Conclusion
The intense amount of energy that is spent on the iPad, tablet, and eBook market these days can make the process of finding the right unit and the right accessories for it near-impossible. However, a little knowledge about the utility of common accessories can make the process much less painful.
Generally, accessories for an iPad, tablet, or eBook reader can fit into one of four broad categories which describe the relative use of that accessory. These categories are protection, productivity, business, and entertainment. The accessories one should consider are limited to the use of the device, though the items in the protection category are pretty universally needed.
Once ready to buy accessories for an iPad, tablet, or eBook reader, buyers have a lot of options. Really, the proliferation of the mobile device market has everyone from petrol stations to department stores offering accessories to their patrons. However, using eBay is a great way to find any accessory needed and, through bundles of accessories, the cost savings are often hard to beat.