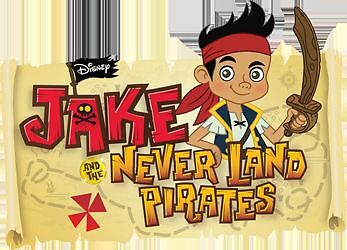 one of the hottest toys for toddlers this christmas.
if your toddler is anything like mine he will be obsessed with the tv show Jake and the never land pirates which is mainly shown on Disney junior channel.

there is a whole line of toys clothes and other bits for your toddler to enjoy have a look through and see a few of my selection. you can get pretty much anything from bedding to toys to back packs to cutlery and cups. my little boy will be fully jakes out this christmas. so should yours!!!

heres a bit about the show:

This series, a new take on the classic "Peter Pan" story, follows the Never Land adventures of a group of child pirates -- Jake, Izzy and Cubby -- as they try to outwit Captain Hook and Smee. The show features original music performed by the Never Land Pirate Band.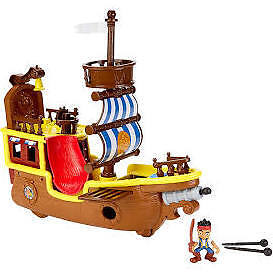 Bucky the pirate ship set is a brilliant place to start. what little boy doesn't love a pirate ship. rrp around £35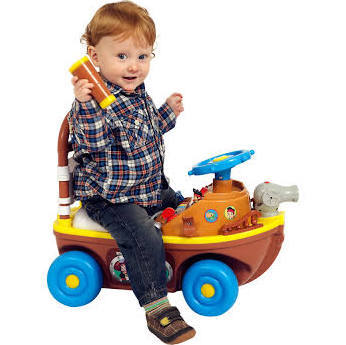 pirate ride on. this will have your little one zooming round and getting up to pirate mischeif . has lots of activities on and sounds.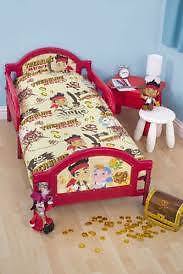 you can even get a toddler bed with matching bedding which could help with the hard transition from cot to bed. what toddler could resist sleeping in the bed with jake on.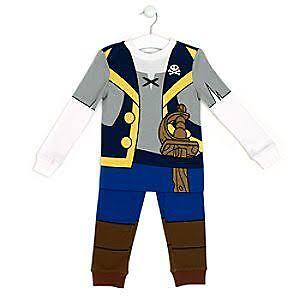 you can even turn your toddler into your very own Jake with this costume. there are lots of sets with bandana he wears and he telescope.