ME TOU YOU BEARS ARE HIGHLY COLLECTABLE, ESPECIALLY THE LIMITED EDITION ONES.
THIS GUIDE IS SPECIFICALLY ABOUT LIMITED EDITION BEARS. FOR MORE INFORMATION ON OTHER ME TO YOU PRODUCTS, SEE MY OTHER GUIDES, ME TO YOU BEARS- A BUYERS GUIDE PARTS 1 & 2.
THERE ARE MANY ME TO YOU LIMITED EDITION ITEMS, BUT BY FAR THE MOST COLLECTABLE ARE THE PLUSHN LIMITED EDITION 'SEASONAL' BEARS.
THERE ARE SPRING, SUMMER, AUTUMN AND WINTER BEARS AVAILABLE.
THESE ARE EXTREMELY RARE, AND AS EACH SHOP ONLY GETS 12, AND THEY SELL OUT VERY QUICKLY.
THESE BEARS COME IN BOXES, AND FOR COLLECTORS, ARE HIGHLY SOUGHT AFTER, AND AN ESSENTIAL ADDITION TO A COLLECTION.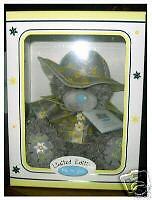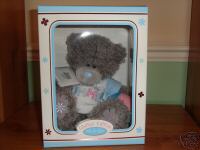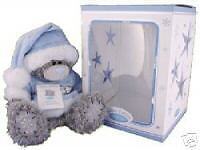 WHEN BUYING ONE OF THESE LIMITED EDITION BEARS, YOU SHOULD ENSURE THAT IT COMES IN ITS ORIGINAL BOX, AS IF NOT ITS VALUE IS CONSIDERABLY REDUCED.
THEY SHOULD ALWAYS HAVE THE 'STORY OF ME TO YOU' ATTACHED AROUND THE NECK.
THESE HAVE A HIGH RESALE VALUE, SO EVEN IF YOU ARE NOT A COLLECTOR, THEY WOULD BE A WISE INVESTMENT AS THEIR VALUE IS GOING UP AND UP.
I HOPE THIS GUIDE HAS HELPED. PLEASE SEE MY OTHER ME TO YOU GUIDES:
ME TO YOU- A BUYERS GUIDE PART 1
ME TO YOU- A BUYERS GUIDE PART 3