Consult FDI
mobile marketing
I have produced this guide as a starting point for anyone looking for guidance on using mobile marketing to promote their business , not just Ebayers. I hope you find it useful and I will be releasing further business guides targeted at online traders in due course.
Consult FDI is an accounting, business and financial management consultancy practice based in Kent UK. Our Ebay handle is Greenfinlimited
The additional guides referred to can be downloaded from our online library- free registration at the resources section of our website online-fdi.com
Introduction
Mobile commerce (m-commerce) is a type of e-commerce conducted through mobile devices such as mobile phones, personal digital assistants and other mobile devices with a wireless connection -including smart phones (iPhones, Google Android), tablets (iPad, Amazon Kindle) and netbooks and notebooks.
Whilst m-commerce brings new opportunities for selling online, mobile marketing can be used to extend your online
reach -so that customers can interact with your brand whilst on the move.
This guide introduces the main m-commerce and mobile marketing technologies likely to be used by small businesses and the business opportunities they offer. It also advises on creating mobile content and choosing a digital agency, as well as covering m-commerce payment systems and security, and the mobile regulatory environment.
What are mobile marketing and m-commerce?
Mobile marketing is a practice that allows your business to communicate, interact or engage with your customers -or potential customers -through their use of a mobile device or network. Often mobile marketing refers simply to marketing on or with a mobile device -eg a mobile phone or internet wireless laptop.
The four main mobile marketing tools used are:
• mobile web
• mobile applications or 'apps'
• mobile advertising
• SMS or MMS messages With mobile marketing, you can use rich multimedia messages combining text, pictures, audio and video clips and streaming video to connect with potential customers.
You can also use Bluetooth -wireless technology with a short range -to communicate with potential customers as they pass billboards or kiosks. Bluetooth has the advantage of being free, as there is no airtime charge -but must be used correctly otherwise it can be considered spam, which is illegal.
You can find mobile marketing advice and guidance on the Mobile Marketing Association website -Opens in a new window.
Mobile commerce (m-commerce) is a technology that allows your customers to use mobile devices to complete online transactions. You can use m-commerce as part of your marketing strategy and to interact with potential customers.
To successfully exploit m-commerce, your business will require a unique mobile internet presence offering a quick and easy shopping experience for consumers -eg personalised shopping with products and discounts based on individual customer preference and past online activity.
M-commerce and mobile marketing benefits
Mobile marketing and m-commerce are becoming increasingly common due to the reliance on mobile devices. People are
using their mobile devices, like smart phones, to browse the internet and shop whilst 'out and about' -wherever there is network access.
There are a number of benefits to selling and marketing on the mobile web. These include:
• a continuous increase of consumers using mobile devices to access digital content -if you want to reach the widest possible audience with your digital marketing it should be accessible on mobile devices
• instant, adaptable, easily monitored communication -you can send single or bulk messages from any place, any time with immediate tracking and ability to record results
• the ability to target a large active consumer group by specific demographic information -eg age, location, gender
• cost efficiency, with low production and distribution costs, and additional revenue from replies to promotions and competitions
• a direct link to consumers through 24 hour billing/sales/service/assistance
• viral marketing potential, as consumers can forward messages
• cross-media integration, which is easily tied in to other advertising mediums -eg TV or radio
How you can use mobile marketing and m-commerce
If you intend to use mobile marketing and mobile commerce (m-commerce) in your business, you need to ensure that you choose a suitable method. When deciding on marketing or m-commerce solutions, you should consider the following points:
• how mobiles fit into your marketing plan -whether you will use mobile technology to market your product or service, acquire or retain customers, or use it solely as a sales tool
• your target audience and how they communicate -how your customer base -or potential customer base use mobile devices and whether a mobile application is necessary for them
• whether a mobile application or service would improve your current product or service -eg you could switch from paper discount vouchers to SMS-based vouchers
• if your competitors use mobile devices or applications -consider how they use them, whether they are successful, and how you could improve them You also need to consider the most effective mix of mobile content that will benefit your business.
There are a host of opportunities for you to develop content for m-commerce and mobile marketing. Some of the options you could consider are:
• mobile applications -this includes social networking apps, rich media content, games or 'viral' content
• mobile websites -websites that are designed for ease of use on a mobile device
• location based services -eg mobileservices that use the users location to personalise the content that is served
• mobile advertising
Generating revenue
There are a number of ways you can make money through m-commerce and mobile marketing.
One simple way is to allow your product or service to be purchased through a mobile website. This transaction operates the same as when paying for a product or service over the internet, though you should consider
increased security for mobile devices, due to the often insecure nature of their connections.
The principles of e-commerce will also help you to generate revenue through m-commerce. For more information, see our guides on an overview of IT and e-commerce and e-marketplaces, online auctions and exchanges.
An alternative way to generate revenue is through Micro-payments. See the page in this guide on micro-payments.
Creating mobile content for your business
Any mobile marketing or mobile commerce (m-commerce) project that you consider should initially be designed with your target audience in mind.
Understand mobile customers' needs
There are a number of different types of mobile device that people use, and these may vary depending on your customers.
Typical mobiles devices used are:
• basic mobile phones
• smart phones -mobile phones with internet access
• personal digital assistants
• netbooks
• notebooks
• tablet computers
You must ensure that the mobile site containing your content is well designed, the code is clean and compliant with World Wide Web Consortium standards. This will allow cross-browser compatibility -ie can be accessed across all major media, popular browsers, mobile devices, or any other web browsing devices.
You also need to think about how your customers connect to the mobile internet.
Due to the vastly differing speeds of internet connections, you may, for example, have to simplify your mobile product to ensure that the loading times do not put customers off.
Common mobile technology connections currently used include:
• 3G, which allows videos, location-based services, downloads and improved internet use -though internet is still slow
• WiFi, which allows internet usage up to home network speeds -however, there must be a WiFi spot within a certain distance to gain access You should ensure you conduct sufficient customer research before beginning to develop your mobile product. For more information, see our guides: user-centred design and know your customers' needs.
Considerations when creating mobile content
The basic considerations when creating any type of mobile content are as follows:
• content should be easy to read and digest on mobile devices
• customers and end users must always be considered -see our guide on user-centred design
• whether you should develop in-house or externally -see the page in this guide on choosing a digital agency to work with Should you develop a mobile app or a mobile website?
Depending on the type of mobile marketing or m-commerce service you intend to develop, you will probably use a mobile 'app' or a mobile website. There are pros and cons of both systems which you should be aware of.
If you opt for a mobile app, you should consider:
• how to bring your app to the market eg through Apple's AppStore, via the Android Market or via another source
• how to upgrade or maintain your app once created
• whether to charge for the app or make it free
• what type of app is best for your campaign -eg game, social networking app, e-commerce app, etc
• how to promote your app
For information on mobile websites, see the page in this guide on optimising content for mobile.
Optimising content for mobile
Many business' websites that can be accessed on a computer will be inefficient on a mobile device, either due to the smaller screen size or appearance. If you decide to create a mobile site, you need to ensure that your content is optimised for mobile browsers.
A straightforward way to optimise content for mobile devices is to create a new mobile site and use automatic redirects. This allows anyone accessing your main site from a mobile device to be immediately redirected
to your newly created mobile site.
How to optimise content for mobiles
As many customers using mobile browsing services will be 'on the move', it needs to be as easy to use as possible. You should consider the following factors when optimising your content:
• offer appropriate information first, then further reading
• use concise and direct language
• front load content, ie place distinctive information at the beginning of each section
• get users' consent before initiating downloads of content
For further information see the page on designing for the mobile web in our guide on best practice in web design.
As mobile devices have a different screen layout and operating speeds to standard desktop computers, you should:
• design pages for screen sizes of 320 by 240 pixels
• simplify the design of the site to take into account screen sizes
• add alt-tags for pictures -users regularly block downloading images to reduce bandwith consumption
• avoid scripting languages, flash or other complex objects that mobile devices may struggle to operate correctly
• avoid fixed sized items -eg tables as they may not fit certain mobile devices
You must also design your site with search engine optimising (SEO) in mind. SEO strategies must be put in place including link building, keyword research and optimized web pages and sitemaps. For more information, see our guide on search engine optimisation.
Mobile advertising
Mobile advertising is becoming increasingly popular among businesses and can bring large benefits. In particular, mobile advertising allows you to reach a mass audience in a concise, economic format, offering a potentially higher conversion rate than display advertising. For further benefits of mobile advertising see the page in this guide: what are mobile marketing and m-commerce?.
The benefits of mobile advertising are that it allows your business to:
• specifically target audiences depending on their age, gender, country, location, mobile device, or individual tastes
• display ads across sites and apps for all mobile devices
• bid for ad placement in an open marketplace
• control and optimise campaigns via real-time reporting and analytics
Mobile advertising formats
There are a number of different ways you can advertise on mobile devices, including the following:
• expandable banners, which reveal additional panels when the mouse cursor rolls over the banner
• video, which can be within a banner, or streaming
• floating advertisements, which move on the web-page, without altering the page itself
• tear-backs, which 'peel back' when the cursor is rolled over one corner of a web page
• takeovers, where clicking on or rolling over an advertisement causes the entire webpage to change
• in-app advertising -by placing an advert in an applications, customers can access your website while using the app
• multimedia advertising -eg animation and graphic design
• SMS and MMS -you can target a specific user base by engaging your customers directly through short messages providing offers, notification and information
Using mobile advertising
Before starting any advertising campaign, you need to consider:
• your target audience
• what you want to achieve from the campaign
• how it sits within your overall marketing mix You also need to create a brief for your advertising campaign. When creating your brief, you should consider the following points:
• what you are trying to communicate
• your time and budget restraints
• whether you will create and manage the campaign in-house or outsource
• whether your advert is to be a one-off or a series intended to build a relationship
• what you will be measuring, eg key performance indicators
For more information, see the page on advertising on the internet and in online directories in our guide onadvertising: the basics.
Measuring mobile advertising success
You can only measure your advertising success if you set clear objectives at the start of your campaign. If you have set clear, quantifiable pre-campaign objectives you can use these to evaluate your business' success and learn lessons for future campaigns.
Ways you can measure the success of your campaign include:
• click through rates -the percentage of users who click on an advert to go to the advertiser's site
• pages visited and dwell time -the pages in your site visitors look at and how long they spent on each page
• whether anything was purchased or ordered after visiting the site through an advert
• how many times your app has been downloaded -if using a mobile app
For more information on measuring your advertisement success or failures, see our guide on measuring your online marketing.
Choosing a digital agency to work with
A digital agency is a business that provides technical or creative services for internet products. A digital agency can create a variety of content for your mobile site that your business does not have the technical specialities to provide -eg widgets, rich media, advertisements, interactive content.
The average amount invested in online marketing is rapidly increasing and outstripping traditional media such as TV and print. Due to this it is very important that the digital agency you choose get the best possible return on investment for you.
How a digital agency can help you
A digital agency will be able to provide you with viable options for your mobile based products or services. In addition to this, they will be able to assist you with:
• the strategic focus for your campaign
• the creative that will be used for your content
• technical development and implementation
Finding an agency
Before choosing a digital agency to work with, you should consider the following options:
• Recommendations -a personally recommended agency is often a safe option, as they will usually have completed work to a high standard in order to be recommended.
• Invitations to tender -you should put in details such as budgets, your intentions and what you expect from the product, and get the agency to show how they can work within your constraints. For more information, see our guide on how to tender for a contract.
• Informal meeting -use face to face meetings to assess how well your businesses will work together.
• Formal pitches -any agency should be able to conduct a presentation to inform you of how they intend to follow your brief, ideas they have and how they can benefit your business.
• References. You can find a digital agency on the Creative Brief website -Opens in a new window or search for a digital agency on the Direct Marketing Association website -Opens in a new window.
Micro-payments
Micro-payments are payments for purchases costing from about 5 pence to £5, made using a mobile device such as a mobile phone. Phone users register in advance for this service and from that point on they can pay these small bills directly from their phones.
The network operators manage point-of-sale accounting for their client businesses.
Customers' purchases are added to their monthly phone bills, or deducted directly from their 'pay as you go' accounts.
The network operator then handles all the direct sale formalities including:
• customer authentication
• payment processing
• response processing
In addition, the point-of-sale client handles:
• payment authorisation
• refund management While network operators are still the main payment processor, third-party systems are available that can also process mobile payment, including micro-payments.
Third-party systems usually charge lower fees than network operators -shop around for the best deal available.
The combination of these services makes it feasible for businesses to handle an extremely large volume of low-value sales without needing an extensive chain of retail locations.
Micro-payments can replace cash to some extent and because of this there are possibilities for fraudulent and criminal use.
As a result, micro-payments are subject to European regulations. For more information,
see the page in this guide on m-commerce regulations.
M-commerce regulations
Although mobile commerce (m-commerce) is a relatively new area, there are rules and regulations to consider, especially if you want to offer services for micro-payments.
Because micro-payments are rather similar to cash payments, governments have developed rules about how they should be used.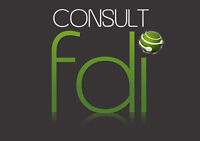 iphone