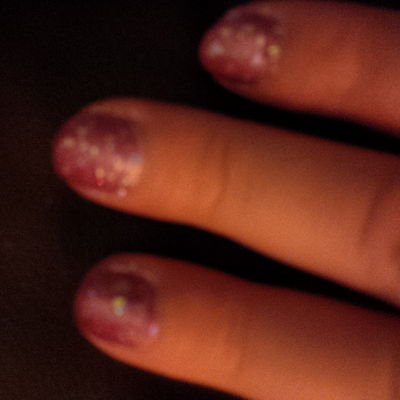 THE RIGHT POLISH TO USE
A nail artist is not
going to get very far
without nail polish:
it is the most basic and most essential
item required.
Buyers need to purchase nail polish that is of
good quality. This does not automatically
mean that buyers must purchase the most
expensive nail polish on the market. A top
coat is an advisable purchase, as it provides a
protective covering for the nail art.
Nail Polish
For the best results, buyers should choose
nail polish with a smooth, but fairly thick
consistency. For beginners, it is beneficial to
buy quick-drying polish that is not prone to
clumping. It is recommended that buyers
purchase a small number of different colours
of nail polish to begin with, including black
and white; classic colours, such as red; and
bright colours, like blue, yellow, and green.
Buyers can also consider purchasing a glitter
nail polish and any other types that fit their
personal style.
Top Coat
A top coatis a clear liquid polish used over
the coloured polish. Many top coats also
produce an attractive shine. Buyers should
consider buying a high quality top coat,
rather than a less expensive alternative. A
good quality top coat forms a thick protective
layer, and when applied properly, does not
smudge or smear the artwork beneath. A
good quality top coat also dries much quicker
than poor quality products that can stay
sticky for an hour or more. A top coat can
increase the longevity of the nail art, with
some products being effective for a week or
more, even when the wearer performs
regular housework tasks, including washing
up.