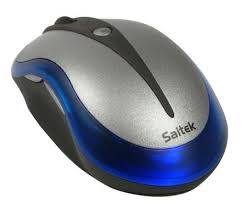 The first precursor to the computer mouse was a trackball invented in 1949 in a secret British navy project. Over the years the design improved significantly to the familiar device in common use today. Regardless of whether you are a hardcore PC gamer, a web designer or just an ordinary computer user, a computer mouse is a vital part of every computer and, depending on your individual preferences, you can choose between many computer mouse models. The four main types of computer mouse are ball mice,optical mice, laser mice, andtrackball mice

whats best... wired or wireless mouse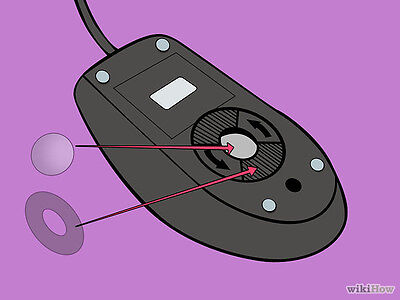 Whether you should buy a wired mouse or a wireless mouse depends on your preference. A wireless mouse can run out of batteries at an inappropriate time. However, some wireless mice come with a battery dock which allows you to charge your mouse without needing to buy new batteries all the time. On the other hand, a wired mouse can be a little restrictive. With a wired mouse, you are usually unable to move more than 1 metre away from your computer. Also, the tangle of wires can become excessive and disorganised. The advantage of a wired mouse, of course, is that you do not have to worry about batteries or receivers, as the mouse draws electricity from your computer.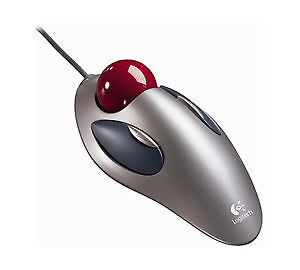 Trackball optical mice are popular among professional computer users and ordinary computer users due to their special features. Since the rollerball is mounted on the top of the mouse, user does not need to move the mouse at all. This results with a space-saving, yet effective operation of the mouse. Also, this is the most accurate way of operating a cursor and many professional users prefer this type over traditional mice.
laser, ball or optical mouse
A computer mouse operates by tracking the dots per inch ratio. A laser mouse can normally track more than 2,000 dots per inch, while an optical mouse can only track between 400 and 800 dots per inch. Despite this, optical mice are still the world's most sold computer mice, primarily because a mouse mat is not essential for an optical mouse to operate. Also, optical mice are generally more durable than laser mice. If you are not a professional graphic designer or a skilled gamer, an optical mouse should be just fine for you. Ball computer mice are becoming less common, though they are still produced. These are the older types of mice and are usually cheaper; the other types of mice have simply technologically surpassed them. This type of mouse will suit you best if you are an amateur in the world of computers, but you do need a mouse mat in order for them to operate properly.