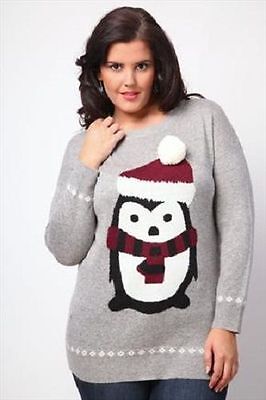 winter Jumpers
Gorgeous, super soft, fine knit angora blend penguin jumper.

Soft and light with 3d pom pom.

True to size but go up a size rather than down if you are between sizes. a big must for anyone at this time of year . It will not only keep you warm but will make you feel so smart and confident. also available in plus sizes and they offer cheap delivery . so if you fancy a warm snug jumper for the christmas period go have a look and grab a bargain and feel as warm and snug as me. so if you fancy staying warm this cold season go get a winter christmas jumper and feel warm and confident.I couldn't find any examples of "thick" used with "clothes" in any of the major dictionaries but when you Google it there are many entries about it. I just felt confused because I thought if I used thick with clothes I would be making a negative transfer from my mother tongue.I guess it all depends on the feeling isn't i? I mean an item of clothing may not be so thick but it may just be the warm clothing you need.