Shop Categories
Description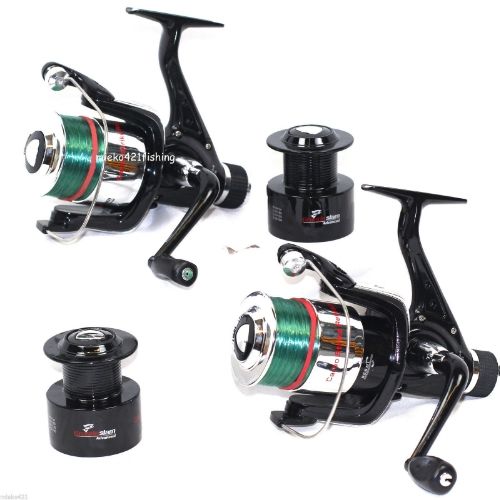 2 x Size 60 Reels at a great price!
Good for heavy float or feeder work
Carbo Strike 60 Match Reel with Line Ref: GAP119
A great new reel that comes complete with a spare spool and pre loaded with clear line.
Fighting handle with soft ergonomic knob
Anit Twist Line Roller
Gear Ratio approx 5:1 although box says 5.6:1
Line capacity MM/M 0.25/210 : 0.30/150 . 0.35/110
Rotor Equalizing System for improved line lay
Sent Royal Mail 1st Class
Payment
Feedback
We will always help you to have a 100% positive happy buying experience. Contact us if you are unhappy about any aspect of your purchase from us. We only want five star feedback from you so buy with confidence.
Contact Us
The best way to contact us is through the eBay messaging system. You can send us a message by using the "Questions and answers" section towards the bottom of the page.