0121 7073269
info@homeware2u.com
HAND HELD COMPACT 32 KG LUGGAGE TRAVEL SCALES HOOK HANG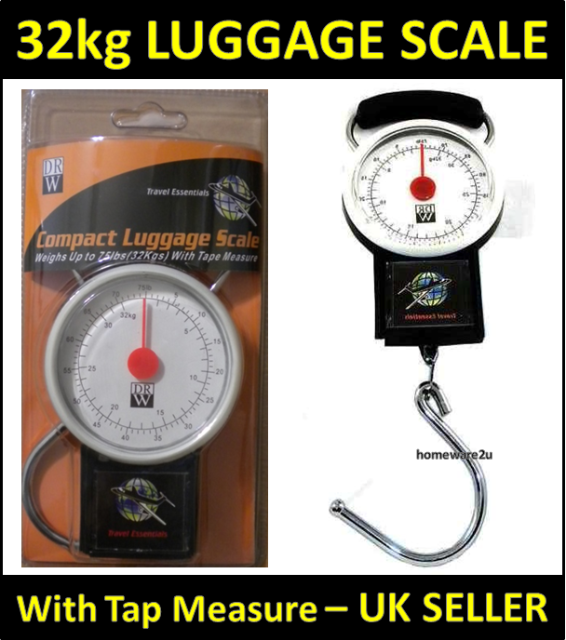 Description
This is a Listing for a Brand New of High Quality
32kg Compact Luggage Scale Soft Grip Handle
With 1 meter tape measure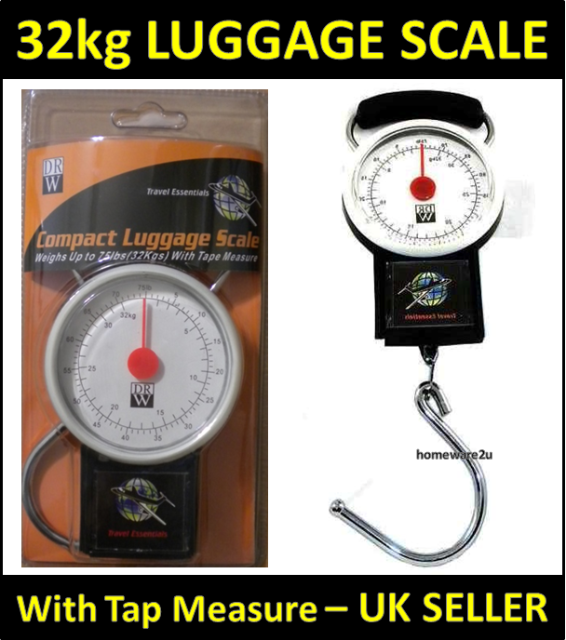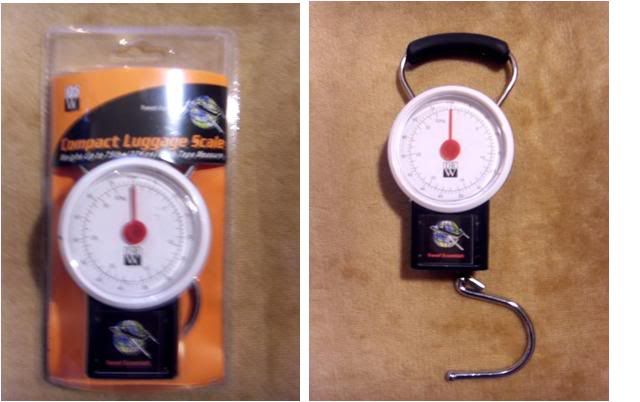 This essential travel scale ideal for weighing luggage for holiday.
Never get caught out with an excess baggage charge again.
Suitable for fishing to weigh that big fish you have just caught.
Features:-
High Quality Compact portable luggage.
Suitable for fishing scale.
Weighs pto 32kg (75lb).
With 1 meter tape mesure (39 inch).
To gets most benefit of baggage allowance at the air port.
Weekly Deals