Incubator Electro-Mechanical ThermoRegulator 55-70 Eggs
Incubator with Electro-mechanical Thermoregulator  (55-70 Chicken Eggs)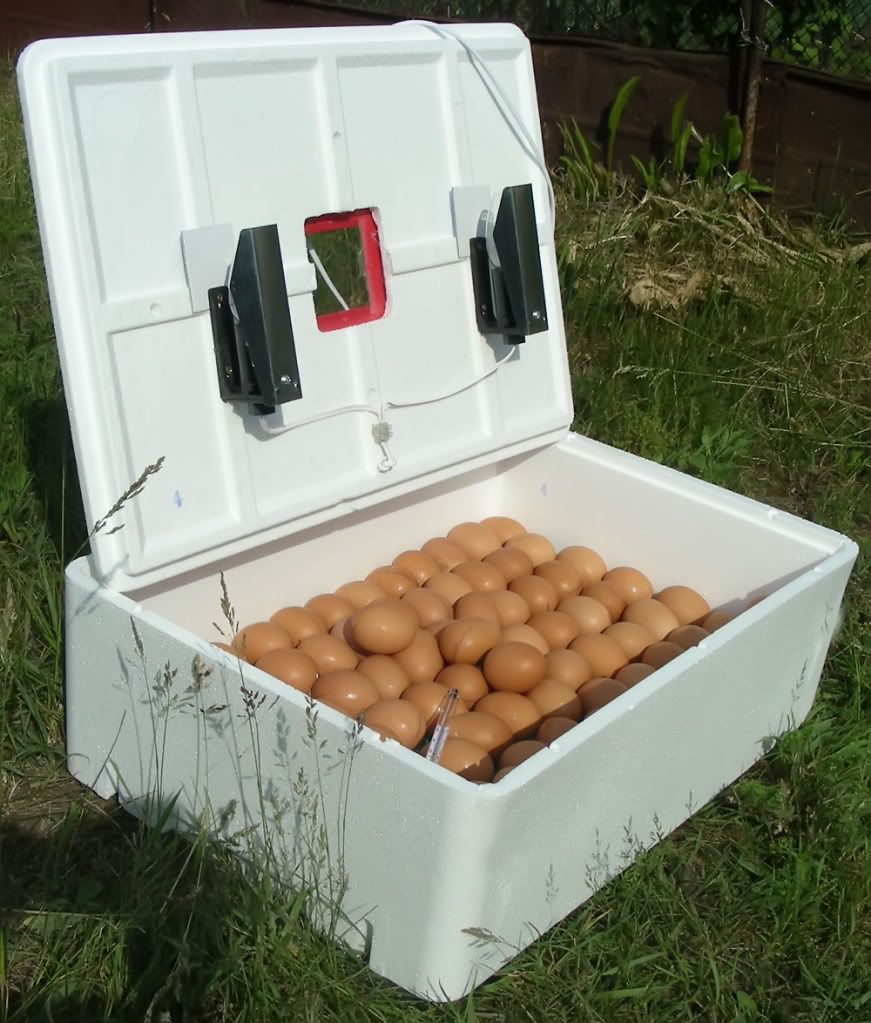 The incubators hatch the eggs of all kinds of domestic poultry as well as of the Japan quails, singing and exotic birds. The incubators are designed for use in closed heated facilities under normal climate conditions at the air temperature from +15°C to + 35°.
Incubator capacity, eggs:

chicken - 70       
duck and turkey - 55      
goose - 35    
Japan quails - 175

Maximum capacity consumption, Watts - 30
Hatching temperature is run automatically with the precision of ± 0,25 °C   
Power source, V AC 220
Maximum power consumption during one hatching (30 days), kilowatt-hour - 10
Dimensions, mm - 585х470х180
Maximum weight, kg - 2,4
Warranty - 1,5 year
Thermoregulator type - electro-mechanic 
Heater type - lamp
Size 585x470x180 mm / 23.03x18.5x7.087 in
Weight: 2.3 kg / 5,291 lb
Material: Polystyrene
+Instruction in English
Incubators is regulated under laboratory conditions for the temperature within the regulated range of 37,7°C - 38,3°C
MANUAL TURNING  OF EGGS!
In the USA, Japan, and UK an adapter will be needed
A NOTE for US customers: you will need to convert US voltage from
110V AC to 220-240V AC
We accept PayPal.
Payment must be received within 7 days after the auction is closed.
We combine purchases and offer very good discounts for wholesale buyers
Items are delivered via International Air Mail
The delivery of item usually takes up to 7-14 days.
We ship ITEMS worldwide providing tracking numbers.
You will receive your tracking number immediately after shipping.
We will check the item and make sure that they are in perfect condition before the shipment!
If a defective/scratched/bent item is received, we will send you a replacement at our cost if you will send us photos of broken item as proofs.
Please feel free to email us with any questions.