·•●✿Ƹ̵̡Ӝ̵̨̄Ʒ ✿●• Lovely Large Tree Bird Flower - Kid's Room / Nursery Wall Decor •●✿Ƹ̵̡Ӝ̵̨̄Ʒ ✿●•·

♡♡♡ Wall Decorative Stickers♡♡♡  
Magical, charming tree vinyl sticker becomes the wow factor anywhere applied. Beautiful attention to detail and quality material used really stands out. This wall decor can be chosen in three separate colours for the trunk, for the foliage and the bird. You can keep it very colourful and bright for you child's visual stimulation in the nursery room or have it toned down for relaxing feel in your living room of workplace. Versatile wall art can be applied just about anywhere smooth, indoors and outdoors. Sizes up to 130cm height!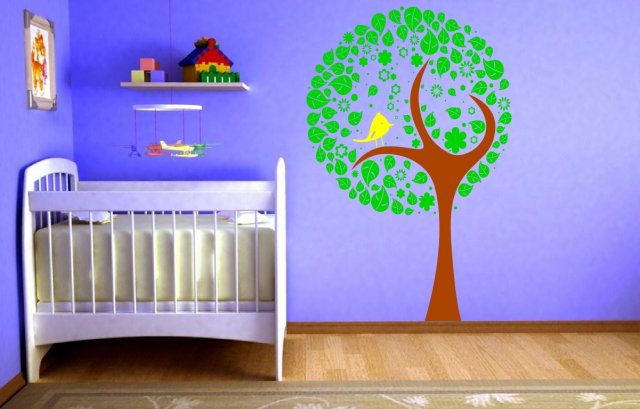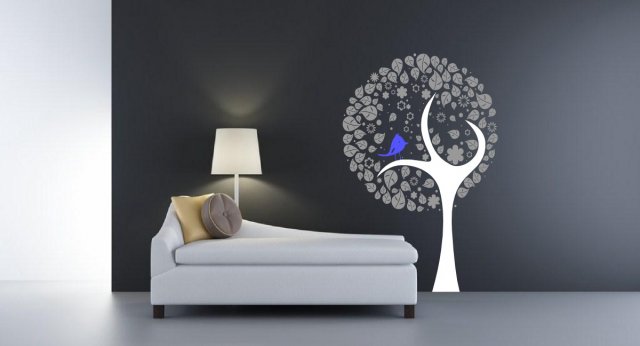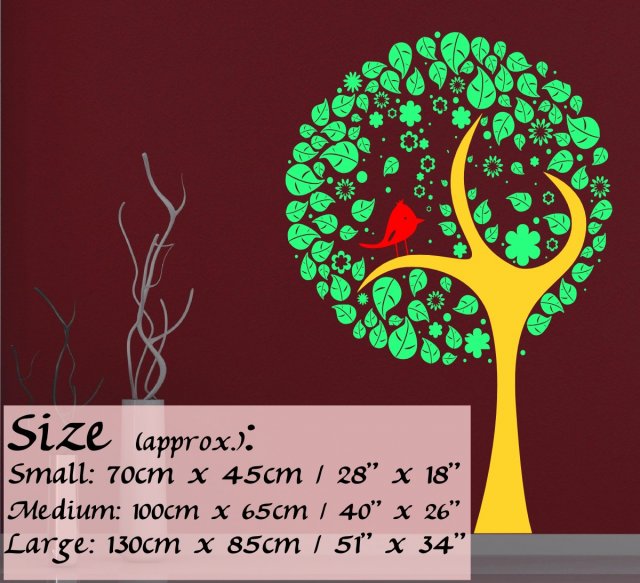 Our designs are of the highest quality, precission cut from high quality vinyl. They are easy to apply to the wall and come with fitting instructions. Vinyl stickers are self adhesive and suppled with application tape for easy applying. Easy to apply, simply peel and stick to enliven your rooms.
You can easily stick them to multiple flat surfaces such as walls, tiles, mirrors and windows.
Also available in other colours. Just send us message straight away after purchesing.
If you wish to pick colour from palette please remember:
Use 'Note/Message to seller' box in Paypal when making payment to tell us your colour choice or send a message. Alternatively you can email us :shop@broomsticker.co.uk.