Glossy LCD LED Display Assembly Screen for Retina 2012 MacBook Pro 15" A1398 2012 Early 2013
If you are not 100% sure this item is exactly right for your model, please submit your serial number to us so that we can verify it for you to prevent any mistaken frustration. We found some customers ordered this by mistake which caused much more back and forth return/exchange troubles. Please contact us via eBay message before placing your order if you have any questions.
Product Name

Glossy LCD LED Display Assembly Screen


Product Condition

LIKE NEW

Compatible Model

Macbook Pro 15" A1398 2012 Early 2013 Retina

Compatible Subfamily

MacBook Pro "Core i7" 2.3 15" Retina
MacBook Pro "Core i7" 2.6 15" Retina
MacBook Pro "Core i7" 2.7 15" Retina
MacBook Pro "Core i7" 2.4 15" Retina Early 2013
MacBook Pro "Core i7" 2.7 15" Retina Early 2013
MacBook Pro "Core i7" 2.8 15" Retina Early 2013


Compatible Model No

MC975LL/A, MC976LL/A, ,MD831LL/A, ME665LL/A ME664LL/A
Highly Recommended Professional Tools
Suction Cup 2-1/2" Diameter

Tool For Apple 13.3" A1278 / 15.4" A1286 / 17" A1297 Unibody MacBook Pro, iMac, iPad, iPhone LCD Glass Disassemble.

Phillips Screwdriver 2.0mm #00

For Most of The Brand Name PC Laptops, Apple MacBook, MacBook Pro, iPad and iPhone Repairs.

High Quality T6 Torx Screwdriver

For PC Laptops, and Apple MacBook Pro

5-Point Both Sided Pentalobe Screwdriver

For MacBook Air A1369, A1370 (Bottom Screws) and iPhone 4 / 4s

Stick Spudger Pry Repair Tool

For PC Laptops, MacBook, MacBook Air, MacBook Pro, iPhone and iPad

If you need more professional tools, find it within our eBay store: L2-Laptop-Repair
Mode of Payments:


Use PayPal to easily pay with credit cards and more.
Shipping Instruction and Conditions:
Worldwide Shipping, free shipping within United States Only
Country: Worldwide
International shipping with USPS Express Mail. Extra shipping cost will be applied on all international orders. If you have any questions, please ask before order.
Warranty Info:
We can offer 30 days quality warranty on it.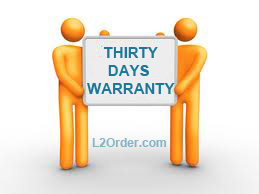 Our Policy:
We accept PayPal payment only. Once you send your payment, you will receive your tracking information within 24 to 48 hours. You can always track your package within your PayPal account.
We will post positive feedbacks to our customers after they are satisfied with our service and/or products, in case you are not satisfied with our products or service, please contact us about the issue that you encountered, we will try our best to resolve it for you. Our object is to satisfy all our customers. Please remember any issues can be resolved prior any open case or negative feedback comments.
RETURN POLICY
30 days warranty for the product. In case anything wrong within the warranty period, you can return your item for exchange. All mistaken orders will be charged 15% re-stocking fee. Thanks for your understanding.
Contact Us:
Seller:
L2Repair
Any questions, please contact us via eBay messages.
Or feel free to give us a call at 212-315-1688. Thanks!