Brand New Officially Licensed Badge Pack:
Character Quotes The South Park Cast with FREE POSTAGE
Buy 4 or More Posters with free shipping and be upgraded to UPS shipping Free Of Charge!
Size: 10.5x14.5 cm
(4.2x5.8 inches)

Bidding starts at 5.99
OR
But It Now for Just £5.99
Approximate Euro Price at Exchange Rate of 1.098: €6.58
Approximate Dollar Price at Exchange Rate of 1.631: $9.77

Not quite what you were looking for? Visit our eBay Store for many more items all at unbeatable prices.

Television Badge Pack: From the creators of South Park come these excellent button badges. Featuring the four main characters; Eric Cartman; Kenny McCormick; Stan Marsh and Kyle Broflovski; each with their own comical badge displaying their favourite quotes including 'Hows it going fat ass?'; 'Oh my god they killed Kenny'; 'I've learned something today' and 'Respect my authority'. These excellent badges are a must have for anyone who is a fan of the American comedy animation and they will have you in more stitches then poor old Kenny McCormick. Whether you are a fan of big boned Cartman; the ever educated Kyle; unlucky Kenny or the hillarious Stan; there is a badge for everyone in this must have set.
When buying from PopArt-UK you are buying from a trusted Gold PowerSeller. We aim to respond to all communication within 24 hours (excluding weekends) and with over 28000 feedback and over 99.5% positive in the last 12 months you can see we have many satisfied customers.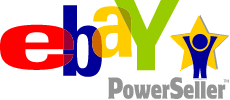 Please visit our shop
E-mail Us
Skype Us
The fastest way to get help or if you have a query is to call us using the details below:
(UK) 01263 713 417
(World) 0044 1263 713 417
Packaging:
All badge packs are brand new; carefully packed; and shipped inside jiffy mailing bags so they reach you in perfect condition.
Postage:
We accept: All Currencies via Paypal; Cheques in British Pounds Sterling ONLY; Credit Cards; Postal Orders in British Pounds Sterling ONLY and Bank Transfers Via IBAN and Swift Codes