Brand New Officially Licensed Mini Print:
The Seasons 1901 Alphonse Marie Mucha with FREE POSTAGE
Buy 4 or More Posters with free shipping and be upgraded to UPS shipping Free Of Charge!
Size: 40x50 cm
(16x20 inches)

Bidding starts at 12.77
OR
But It Now for Just £12.77
Approximate Euro Price at Exchange Rate of 1.098: €14.02
Approximate Dollar Price at Exchange Rate of 1.631: $20.83

Not quite what you were looking for? Visit our eBay Store for many more items all at unbeatable prices.

Art Print: Born in Bohemia in 1860 Alphonse Marie Mucha moved to Paris in 1890; where under the patronage of Sarah Bernhardt he became a big hit in Art Poster Advertising; after the war; on returning to Czechoslovakia he became the 'Father'; of the Slav arts and crafts movement; where Mucha integrated elements of Art Nouveau with Classic National themes; these 'La Saisons' (The Seasons) prints date from Mucha's earlier stay in Paris.
When buying from PopArt-UK you are buying from a trusted Gold PowerSeller. We aim to respond to all communication within 24 hours (excluding weekends) and with over 28000 feedback and over 99.5% positive in the last 12 months you can see we have many satisfied customers.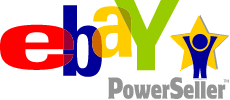 Please visit our shop
E-mail Us
Skype Us
The fastest way to get help or if you have a query is to call us using the details below:
(UK) 01263 713 417
(World) 0044 1263 713 417
Packaging:
All prints are brand new; carefully rolled; and shipped inside sturdy cardboard tubing so they reach you in perfect condition.
Postage:
We accept: All Currencies via Paypal; Cheques in British Pounds Sterling ONLY; Credit Cards; Postal Orders in British Pounds Sterling ONLY and Bank Transfers Via IBAN and Swift Codes