Tartan Mini Skirt
Designed to be worn on the hips
Ideal to complete a naughty school girl costume or as a fashion skirt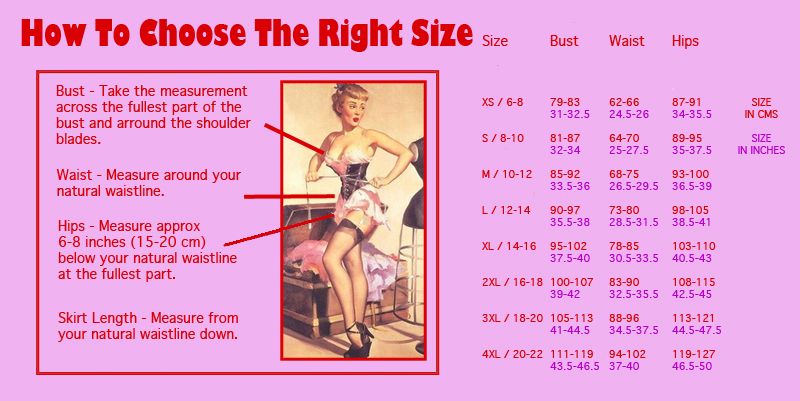 *Special Delivery orders dispatched on Friday may not turn up until Monday

**Saturday Guarantee is listed as Other 24 Hour Courier

If there is a service you prefer but we don't yet provide it, feel free to message us

Refunds FAQs
How do I return my item?

Before posting your item we ask that you send us an eBay message confirming the return, and providing details about whether you require an exchange or refund, and whether the item is faulty.

We recommend that you return the item by 2nd Class Standard and retain your proof of postage until we confirm the item has been received by us. When returning the item please include your eBay name, item number, whether you require an exchange or refund, and a note explaining the fault if there is one. If returning for exchanges please indicate which size you now require. Failure to do so may result in delays.

A note of our return address should be on the blue packaging which the item was sent in. If you no longer have these details please contact us.

What is your return policy if the item I receive is faulty?


If the item is genuinely faulty we ask that you contact us within 7 days of receipt to notify us and that you return the item within 14 days. It is the customer's responsibility to cover the cost of posting the item back to us.

If you require an exchange we will send a new item once the faulty item has been received, using the same delivery option you originally paid for.

If you require a refund we can confirm that the item cost, original postage cost and return postage (up to 2nd Class Standard) will be refunded to you as soon as possible once the item has been received.

What is your return policy on items that do not fit or are no longer required?


We are happy to refund any unused items that do not fit or are no longer required, provided they are returned within 14 days of receipt in the original packaging, unworn and in a re-sellable condition. We ask that you send us an eBay message before posting the item to notify us of the return.

Postage will not be refunded and it is the customer's responsibility to pay for the postage of sending the item back to us. Any items returned incomplete or after 14 days will be sent back to you.

Please note that we will not accept returns of wigs, hosiery and underwear due to hygiene reasons.

What is your return policy on items that need an exchange?


If you require an exchange we will aim to send the new item out on the same working day we receive the original item back. The new item will be sent using 2nd Class Recorded unless you specify and pay for an alternative delivery option.

As we only provide a replacement item once the original has been received by us, if you require the item quickly we would advise you to place a new order and your original order will be refunded once received by us.

I received my item but there is something missing, what should I do?


Please send us an eBay message with the details of your problem.

I received the wrong item what should I do?


Please send us an eBay message with the details of your problem.

I received my item too late and it is no longer needed, what should I do?


If the delay is due to our fault then we will provide you with a refund, as outlined in 'What is your return policy if the item I receive is faulty?'

However, if the delay was caused by the order not being placed within sufficient time, allowing for delivery, it will be dealt as a normal return, as outlined in 'What is your return policy on items that do not fit or are no longer required?'

How long will my refund take to be processed?


We aim to process your refund within 2 working days after receiving your item. Most refunds are processed the same working day. Please note that during extremely busy periods (especially October-December) this process can take up to 7 working days.

If you have any further queries please send us an eBay message

Dispatch FAQs
I've paid for my costume, when will you dispatch it?
We aim to dispatch items paid for before 3pm the same working day. Although during busy periods this may not always be possible. If so, we will aim to dispatch the item the next working day.
How soon will I get my item?
We aim to get your goods delivered to you as fast as possible. Our base posting is 2nd Class Recorded and you will normally receive these within a couple of days. Most of our customers get their items the next day using 1st Class Recorded. However, next day delivery is not guaranteed unless you use Royal Mail Special Delivery. Please note that we only post Monday-Friday.
What delivery company do you use?
We predominantly use Royal Mail for all our packages although we reserve the right to use other couriers. We will still endeavour to get your item to you within the required time frame.
I need my order sent to a different address to that on eBay, what should I do?
Please message us before paying, or immediately after. Provide us with the alternative address as quickly as possible either via eBay messages or the 'note to seller' box during payment. We will message you back to confirm delivery to the alternative address. All orders are packed before 3pm and so we need to know before then. However, we cannot be responsible for items delivered to old/wrong addresses if you have failed to provide us with the correct address in time.
How do I know if my item has been sent?
Customers will receive email confirmation of orders and again, when items have been dispatched. We also aim to provide you with the track number right away. This may not always be possible but we will provide you with your track number upon request.
It's past my estimated delivery date and my item still isn't here, what should I do?
If Royal Mail or other couriers have left you a mis-delivery slip please check their website using your tracking number to see the current update on your items location. If you do not have the tracking number please eBay message us and we will provide you with it.
For Royal Mail the link is
http://track2.royalmail.com
I missed my delivery and now it is on its way back to you, what should I do?
If any item is returned back to us because Royal Mail or any couriers were unable to re-deliver we will only re-send the item once it has been received by us (if the item is still required by you). However, please note that the item will only be re-sent by 2nd Class Recorded. If you wish to use a different delivery option e.g. First Class, Special Delivery etc. then you will be required to meet the fee for this.
As some items can take up to 3 weeks to be returned by Royal Mail, if you require the costume before this date we would advise you to place a new order and your original order will be refunded once received by us. For more information on refunds please refer to our refunds section.
I am arranging a party and need quite a few costumes, what discount can you offer?
For a bulk order quote please send us an eBay message with the item number(s), estimated quantity required of each size and the date you need them by.
If you have any further queries please send us an eBay message