USB Car Charger For TomTom V2 V3 V4, XL V1, XL V2 Sat Nav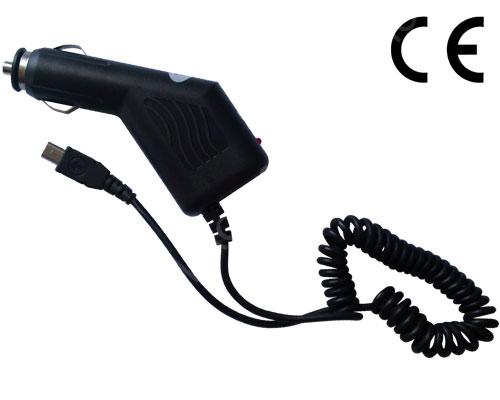 Product Description
This Car charger is substitute for TomTom V2, V3, V4, XL V1, XL V2
The device uses a Mini USB connection, so just plug in and charge your TomTom
Lightweight and robust, ideal for travelling around a lot
CE Compliant

Colour - Black
Package Content(s)
1 x USB Car Charger For TomTom V2 V3 V4, XL V1, XL V2 Sat Nav

* Although we make every effort to make sure that the images in our listings accurately reflect the stock we carry, occasionally the design of the cases may vary slightly depending upon stock availability
About Us
Universal Accessories Shop is the UK's leading online retailer for mobile phone accessories, audio visual cables, latest home appliances and the latest gaming accessories. Our aim to bring you the very best products at low prices while at the same time giving you a great customer experience. We really do care about what you think and genuinely appreciate any comments you want to make.
Delivery & Shipping
Deliveries are usually made by Royal Mail or City Link.
All orders placed Mon-Fri before 3:00pm will be dispatched the same working day subject to stock and payment clearance. All orders are shipped via standard first class post. International orders are shipped by Airmail. Most UK orders should arrive within 2-4 working days. International orders should arrive between 5-10 working days.
Orders placed outside of normal business hours, will of be processed on the next available business day.
Your order may be delayed if there are any unexpected stock shortages. (You will be notified by e-mail or telephone if this is the case).
Your order may also be delayed if we fail to get authorisation for payment for your order.
Customer Policy
We hope that you are very pleased with your purchase. However, we understand that there are times when you may need to return goods to us if they are faulty or for other reasons.
Faulty goods on receipt:
If your goods are faulty on arrival, you have 7 days to inform us of the fault. When the fault has been verified, we can either issue a replacement at no extra cost or supply a full refund.
Incorrect goods received:
If you do receive incorrect goods due to an error on our part, please inform us as soon a possible, so we can send the correct goods at no cost to yourself.
Cancellation of goods:
If you have changed your mind or ordered the wrong items and you wish to return your goods, you have a right to cancel, provided you inform us of this decision within 3 days of receiving the goods.Once you've have informed us of your decision to return the unwanted goods, please package the relevant item(s) securely and return back to us. Please note that you will be responsible for returning unwanted goods back to us at your costs.
Returning Goods:
Please include a note of your eBay ID and indicate whether you wish to receive a refund or replacement. Failure to supply this information may delay your replacement or refund. If you are returning faulty items, please enclose a note detailing the fault. Goods found to be tampered with by the customer will not be replaced, but will be returned at the customer's expense.
Contact Us
Our customer service team is there to respond to all your queries. We aim respond to all queries within 24 hours, however please note during busy periods it may take 48 hours to respond.
Opening times: Monday to Friday 09:00am to 18:00pm