Welcome to Glass Onion Vintage clothing wholesale. We provide the best in vintage clothing wholesale, all the photographs in our listings are EXAMPLES of what we provide, they give a true reflection of what you will receive. If you would like to view the bag you are interested in purchasing, please get in touch with us for a Skype Video Appointment
Glass Onion Vintage Ltd are the UKs largest vintage clothing wholesale company. We have no retail outlets. We sort and grade 5,000kg per week. Warehouse appointments to view ebay stock are available upon request. If you would like us to list any other items please send us a quick email. We have customers from UK, EUROPE, ASIA, AUSTRALASIA and the USA. Our customer base includes high street chains to vintage market traders, retail/wholesalers to ebay sellers. We are interested in building long term relationships with all our customers.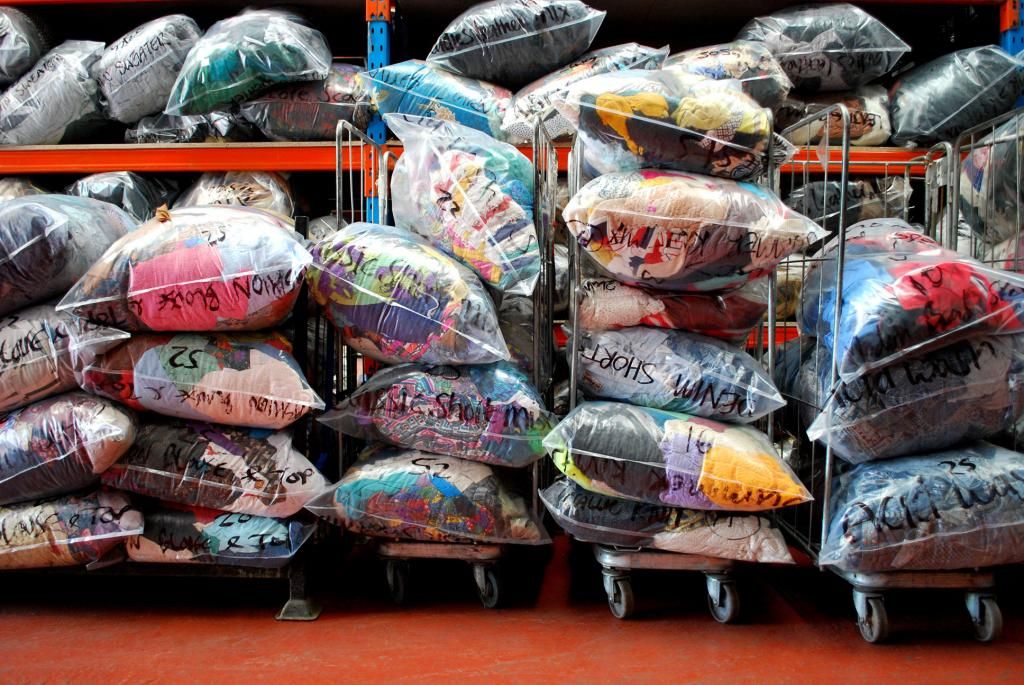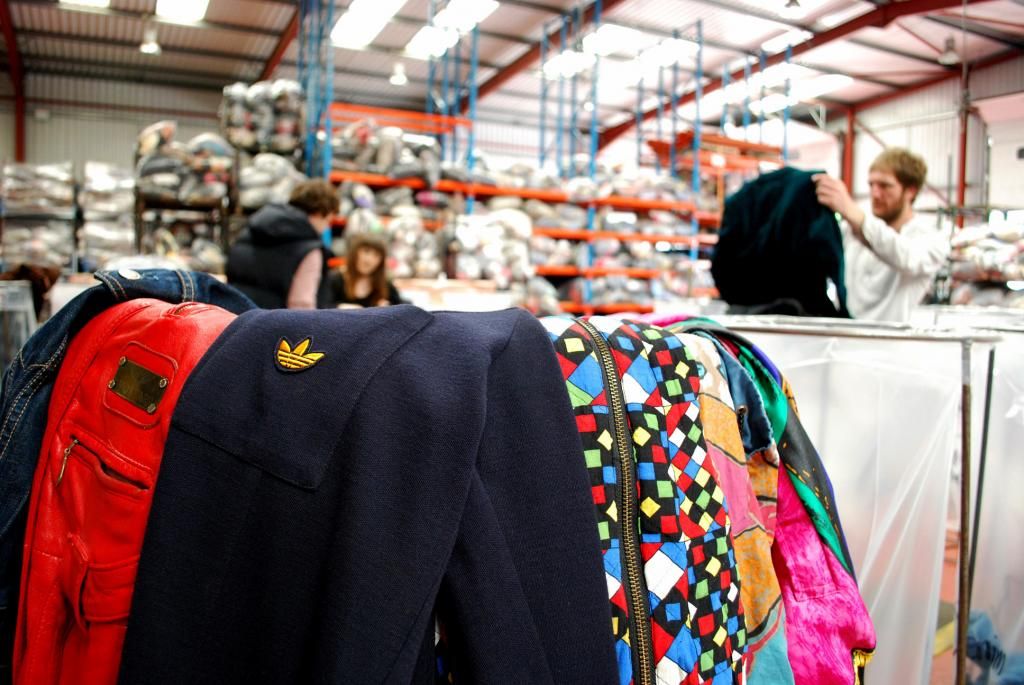 SHIPPING:
For INTERNATIONAL SHIPPING RATES please email us at james@glassonionvintage.com or call (+44 (0)1226 321301) us to get a quote.
RETURNS:
We want you to be happy and to make a profit. We want to see you visiting our business every week, every month or at least every time you need stock!
You're not happy?
1. Keep your full order together – don't cherry pick items, keep the full lot in one place.
2. Contact us within 48 hours of receiving your goods and let us know your issues.
3. We will ensure you are happy and we can continue working together. It's that simple.
Things to consider:
1. Vintage clothing is used clothing. Goods are not new. You are dealing with a second hand product. Our grades are of good "vintage shop quality" but you must expect some minor imperfections from time to time. This is the nature of our business. As with antique furniture, these occasional imperfections give our products character.
2. Our products are not washed, steamed, ironed or dry cleaned. They are ready for you to present in your store/online as you desire.
3. We need you to be profitable. When you profit you re-invest. It is not in our business interest to make you unhappy or lose money. Talk to us, give us feedback, we are here to work with you not against you.
FEEDBACK:
We will leave feedback with you as soon as you leave it with us, this way we know you have received your order and are happy with it.
If you don't want feedback leaving please contact us, we know some of you don't want feedback left as your customers can then see your profit margins.
ALL IMAGES AND TEXT ARE COPYRIGHT OF GLASS ONION VINTAGE LTD ©. AND ARE NOT TO BE REPRODUCED OR COPIED IN ANY WAY WITHOUT THEIR PRIOR PERMISSION, GLASS ONION VINTAGE Ltd ©, 2009