Versamagic CHalk Dew Drop Ink Pad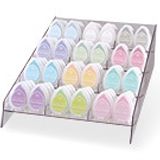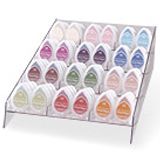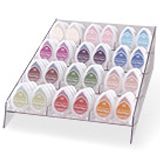 About this Item
Versamagic is a perfect chalk pigment ink that dries beautifully on any color cardstock - even dark cardstock! Create a soft, opaque, chalk-like look with none of that chalky residue.
Suitable for use on uncoated paper, coated paper, vellum, photo, leather(tanned leather), unpainted wood, polymer clay, shrink plastic, terracotta
10-15 min drying time
In handy "dew drop" ink pad - compact, easy to store and an economic way to collect a range of colours
Can't quite find what you're looking for?
Keep up to date with our constantly updating stock by adding our shop to your favourites. If there is something you are looking for that we don't have in stock, please get in touch! We always have hundreds of items for sale to help you find that special something.
You might also like...

Postage & Packaging
We are happy to combine postage - please request a revised invoice prior to payment.
Store designed by Shrig Media