The Biblical Basis for the Catholic Faith Salza, John
All proceeds go to charity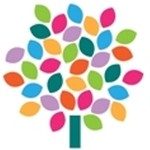 hospiscarebookshop
Feedback score

(2569)
**Please note all product images are stock images and not of the actual item.** Light shelf wear, otherwise the cover and all pages are clean and intact. Thank you for your interest in Hospiscare - care and support for the people of Exeter, East and Mid Devon.
Item description
"
Artist / Author: Salza, John. We are an Exeter-based local, independent charity which provides high quality care and support to people with a progressive life-limiting illness and those close to them living in Exeter, East and Mid Devon.
"
See all
100% of this sale will benefit charity.

Hospiscare Shops Ltd
Hospiscare is the local adult hospice charity for Exeter, Mid and East Devon. Should you or a loved one need care for any type of terminal illness, our professional team of doctors and nurses are here. We want everyone approaching the end of their lives to receive the best possible care and to die well in their preferred place of care.
Best-selling in Non-Fiction