Conway's All The World's Fighting Ships 1906-1921 (Conway's Naval History After
50% of this sale will benefit charity.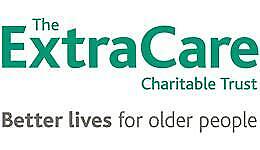 The ExtraCare Charitable Trust
The ExtraCare Charitable Trust was founded in 1988 and is proud to be the pioneer in promoting and supporting independent active living for older people in the UK. The environment we operate in has become more challenging over recent years as the funding we and our residents receive from government has decreased. At the same time the level of regulation we are subject to and its associated cost has increased significantly. Despite the funding challenges we face, the demand for what we do remains strong.
Best-selling in Non-Fiction