18650 batteries are without doubt an excellent power source.
Not very much bigger than AA batteries, but at 3.7v and up to 3100mAh, they give excellent power and a long run time.
Over the last year, I have teamed up with Sparky to find out which batteries achieve their claimed capacity and which ones fall short.
The results can be viewed at: https://www.torchythebatteryboy.com/p/batteries_21.html where graphs show the actual capacity of the batteries when discharged at a constant 1A.
The best batteries onthe market are SenyBor 2800mAh and Torchy 2400mAh
The worst batteries were Ultrafire 3000mAh, closely followed by Ultrafire 3600mAh and Ultrafire 4000mAh - not even achieving 50% of the claimed capacity.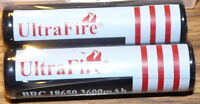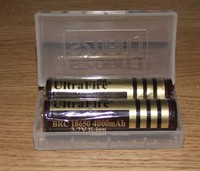 Newly tested batteries from LG and Sony also performed as well as expected, while Xtar and FJD proved equally as good as SenyBor and Yezl.
The new 3100mAh fron SenyBor should be interesting, it uses the Panasonic NCR 18650A cell.