Machines, robots, and other small mechanical devices often use batteries as a source of power. Battery holders help inventors to place cells in their machines. The battery holder has a direct impact on how well the machine functions. There are several sizes of 18650 battery holders that provide options for a number of projects.
1S2P 18650 Battery Holder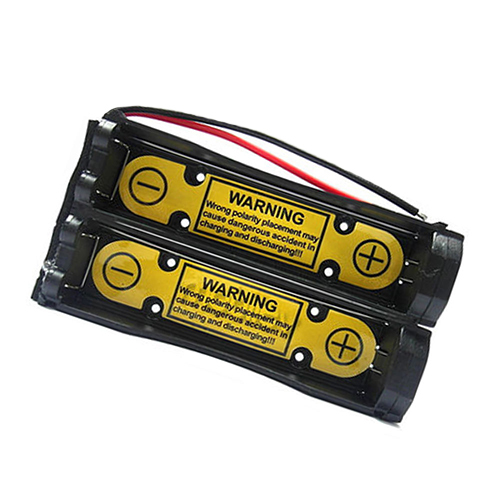 The 1S2P 18650 battery holder provides space for two lithium-ion 18650 batteries. The printed circuit board (PCB) installed on the front surface protects the batteries from short circuits, overcharging, over draining, and over discharge. The parallel configuration offer 3.7 volts, which is sufficient to power a small device.
Keystone 18650 Battery Holder
The Keystone 18650 battery holder is durable and withstands multiple recharging cycles. It works well for light electronic, industrial, and telecommunications products. It is moulded from plastic and has steel connections covered in gold or nickel plating. The Keystone battery holder has snap-in PC contacts for wave soldering, with the polarity marked clearly. Keystone offers holders for one or two 18650 batteries.
Custom Duo 18650 Battery Holder

Custom Duo 18650 battery holders allow users to connect any series or parallel configuration using the solder jumpers. The holders are available in one, two, three, and four cell designs. Strategically placed holes accommodate wires between the holder and the electronic device. The lightweight alloy construction means that the holder does not add unnecessary weight. The white pads on the end boards allow users to mark polarity configurations.
Jameco 18650 Battery Holder
The Jameco battery holder has space for two 18650 lithium-ion flat top batteries. It has PCB-mounted battery holders with an on-board charging circuit. It provides users with multiple options for power input and output. The multiple LED indicators on the device provide information about the readiness of each cell. These holders are useful in mobile robotic applications. The device holds cells in any orientation and withstands moderate shock. The on-board fuse protection keeps batteries safe.
Arduino 18650 Battery Holder
The Arduino 18650 battery holder provides 7.4 volts of power from two 18650 batteries. It comes with leads and works well for telecommunications devices, surveillance systems, medical equipment, car applications, and other instruments and meters. It is made from high quality plastic and works well in outdoor applications.