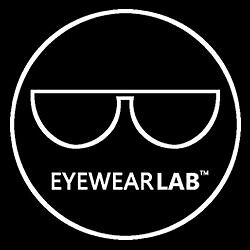 Eyewear Lab Outlet - Spotting fake Oliver Peoples Glasses Frames on eBay.
This guide provides detailed information about genuine Oliver Peoples sunglasses and how to avoid the counterfeit versions (video below).
At Eyewear Lab, we want to help buyers avoid being deceived with counterfeit Oliver Peoples sunglasses and glasses. Over the years we have stumbled upon many fake Oliver Peoples frames so we know what you should look for to determine whether they are authentic or not.
Confused? Re Oliver Peoples glasses and sunglasses made in Italy or Japan?

There are two lines: regular Oliver Peoples, which are made in Italy, and 'Oliver Peoples Vintage' which are made in Japan. Oliver Peoples Vintage are more expensive and might be harder to come by. Oliver Peoples Vintage seem to merely have more extravagant detailing (eg, metal nose bridge with tooled carving; metal earpieces), and they all seem to be riffs on the classic circular design that Oliver Peoples is known for.

What to look for:
The Oliver Peoples logo at end of left earpiece is very difficult to replicate, so if the seller posts a good photo of this, they're probably genuine. It's basically a little window in the plastic of the earpiece that houses a tiny metal cast of the Oliver Peoples logo (circular frames / triangular frames / square frames). When the logo catches the light, it reveals the logo as an actual metal cast of the logo, not merely a print or stamp. The logo is surrounded by little gold flourishes, and is NOT physically raised from the earpiece itself - the entire design is set WITHIN the window on the earpiece.
Oliver Peoples earpieces consist of plastic around metal (i.e. you can see through the plastic of the frame and see its metal skeleton). The metal part has the Oliver Peoples logo over and over again. like the earpiece logo, this would simply be difficult to replicate, so they're probably genuine if they have this.
The inner side of right earpiece, at end, will say "Made in Japan" for older models and "Hand Made in Italy" for newer models
The inner side of left earpiece, at end, will say CE on all models
100's of authentic designer glasses and sunglasses including Oliver Peoples in our eBay store.
Example of a genuine Oliver Peoples frame and what is included.
GENERAL TIPS TO AVOID FAKE DESIGNER GOODS:
a. Check past feedback comments. Past buyers comments are an invaluable tool for determining if the seller has ever sold fake goods. Read comments from as far back as possible.
b. Where is the seller based? If the Sellers location is China and you are buying designer goods, there is a very high chance it is a fake as China is the world's biggest exporter of fake goods. (No disrespect to the genuine sellers in China).
c. Check the sellers other items for sale, if those look fake then you are taking a risk with the item you are interested in.
d. If the price is too good to be true then ask yourself why? Why would any honest business man or woman sell an item for way below its RRP price? A price which is similar to other sellers is usually a good sign.
e. If the pictures are copied from the manufacturers website or brochure then ask why is the seller not providing actual pictures of the item. Is there something they don't want you to see?
d. Money back guarantee. If this is provided, then great, if not the seller is not allowing you to return the product which you are legally entitled to do under the distance selling regulations act.

We hope this guide helps you to buy genuine Oliver Peoples sunglasses and glasses with more confidence. If you still need advice, drop us an email and we will be glad to help.
Thanks for reading.
The Eyewear Lab Outlet Team