Drivers know that a good quality car battery is essential for a reliable vehicle. Bosch makes car batteries that work even in the coldest temperatures. Their S4 and S5 models supply power for a wide range of cars.
Bosch S4 Car Batteries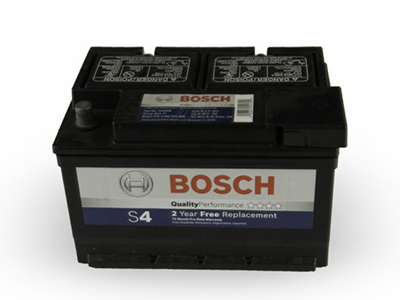 The Bosch S4 car battery is a top choice for many drivers. It provides plenty of power for normal functions, such as the car stereo, air conditioning, and electric windows. Bosch PowerFrame technology offers a 20 percent higher service life than other batteries and 15 percent more cold cranking power. The Bosch S4 is ideal for cars made in Asia because it meets the demands of international manufacturers.
Bosch S5 Car Batteries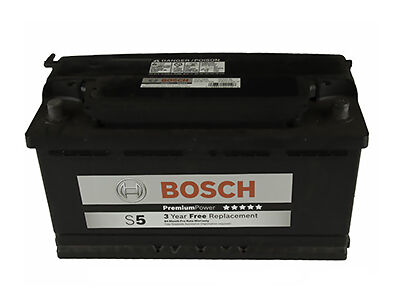 The Bosch S5 car battery allows drivers to start their cars safely, even in extreme temperatures. These batteries fulfil or surpass the original equipment recommendations for many cars. In addition to supplying power for ordinary functions, Bosch S5 batteries also power the optional safety extras, such as anti-lock braking systems. Bosch PowerFrame technology offers a 30 percent higher overall service life with a minimum level of self-discharge. The batteries also provide extreme short-distance tolerance.
Benefits of Bosch Car Batteries
Bosch car batteries provide maximum levels of safety, including twin backfire protection that guards the battery against sparks, and a sealed battery cover that protects it from leaking acids. The ergonomically designed handles make it easy to transport and install the batteries. S4 and S5 Bosch car batteries are designed for minimum levels of water consumption, so they require no maintenance, which makes them ideal for busy motorists. The special PowerFrame design has a rigid grid that resists corrosion and prevents damage to the separator that could lead to a short circuit. The grid bars are connected directly to the plate link, so Bosch batteries have a low flow resistance, resulting in optimum levels of connectivity and a fast power supply.
Choosing the Right Bosch Car Battery
Before choosing a Bosch product, buyers must match the car's model and features to the specification of the battery. The Bosch S4 battery fits a larger number of cars, but it provides less power. It is ideal for mid-range cars that have fewer extra features. The Bosch S5 battery is created specifically for higher-end cars, so it provides power for additional features, such as satellite navigation and luxury options.