Difference between Brazilian and Peruvian Virgin Human Hair, getting the best out of your hair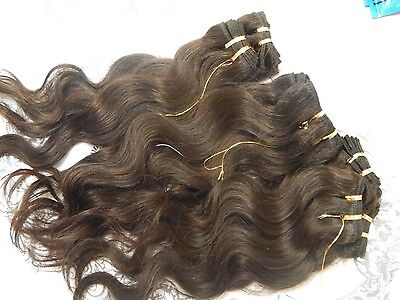 Brazilian hair
It comes in straight, wavy and curly texture. The colour ranges from Jet black to light brown (all natural colours). It is silky, soft and does not tangle or shed easily. Blends well with other hair texture , also good for wig making.
---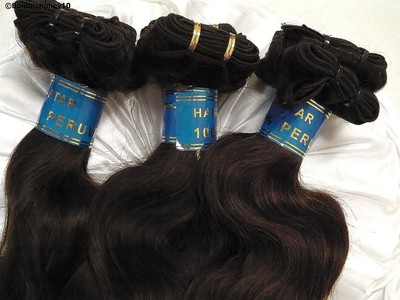 Extremely difficult to source so its very expensive but worth every penny if you get the right one. It comes in straight and wavy. The colour is natural shades of brown (from dark brown to light brown) it is soft, silky and light . it maintains its thickness from top to bottom. The hair is the most versatile of all human hair extensions as it tends to blend well with most hair type. It is fuller in texture and lighter compared to Brazilian hair. This is really good if you have a really full with out the added weight.
---
HOW TO KNOW IF YOUR HAIR IS GENUINE

Everyone loves a bargain and a good product. However you should not sacrifice quantity for quality.
The hair should colour easily and not shed excessively. The hair comes in natural colours black,( Only Brazilian comes in Black) off black (dark brown) and medium brown (Light brown).
The colours are not even throughout the weft you can have a strand or two with a lighter or darker shade of colour compared to the whole weft. It is silky and soft to touch, and should not be harsh and coarse in texture.
The hair should also return to its original state when wet.
As its really human hair it will not tangle easily (however the longer the length the more prone it will be to tangling behind the neck) however, this should not be excessive and can be easily untangled using the right products (reason being even our natural hair tangles, so handle with care). The hair should bounce.
Also the common miss conception is that a weft is 100g. Wrong, basically the weight depends on how the hair is made into weft so it varies between 25g to 110g but the common ones are 100g. Its best to get the 25g or 50g wefts as the person installing your hair extensions will not need to cut it. you create more styles with this types of weft compared to the exact 100g weft. However if you do get the 100g and its cut you will need to seal your weft so the hair stays on else it will shed.


---
How Much Hair Do You Need?
An average a person uses between 200g-400g for a full head of hair. However, you need to bear in mind that the longer inches the more hair you would require. For example 100g 12 inches would be more than 100g 20 inches. Sometimes when I make my hair I tend to use 350g I use 100g of 16 inches, 125g of 18 inches and 125g of 20 inches to make it really full. However the choice is yours.
Thus I would recommend 2- 3 bundles for 10-18 inches and 3-4 bundles for 20 -28

How to measure your hair.
For straight hair (it easy) - the hair is measured from the top (weft part of the hair) to the end (thinnest part) just use a tape measure and you get the length.
For wavy or curly hair- you need to pull(stretch) the hair so it is straight when measuring it.


CARING FOR YOUR HAIR
As the hair does not get any natural oils we need to provide this by using good hair products.
I Recommend you co-wash (i.e only using a conditioner to was your hair) it once every 2-3 weeks. This moisturises, shines and hydrates the hair. Avoid putting to many products on your hair else it would look greasy.
I recommend the John Frieda Frizz Ease range
Bendy rollers
Colouring – advise you go to a professional to avoid mistakes

Cutting/ trimming- go to a professional as this hair will not grow back.

Straighteners – GHD( Although I would advise against straighten your hair so as not to damage it but if you use heat protector (John Frieda sells one )

P.s I am not a professional. However this is based on my experience of wearing hair extensions for over 15 years and using Brazilian and Peruvian hair for more than 3 years.

---