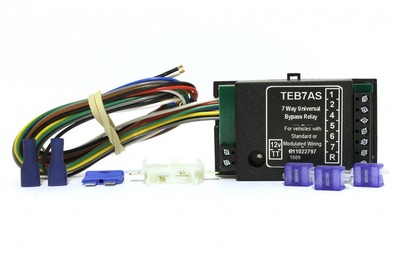 As car systems are getting more and more complex, it is becoming vitally important to protect against faults and damage to the car system. For older vehicle models the towbar wiring works by connecting each wire from the tow bar socket to a point on the vehicle, and subsequently taking power from each point to power the trailer lights.
However many modern vehicles are using complex systems such as CANbus or multiplexed systems. These systems work in a very different way to older systems and often involve wires powering more than just a single light. The power feed also usually works on a pulse system rather than a constant feed. These factors mean that traditional universal wiring is incompatible with the vehicles systems, and installing tow bar electrics can lead to a variety of problems, including:
• Trailer lights may work poorly or dimly lit due to insufficient power
• Trailer lights may flash in response to test pulses from the vehicle
• Vehicle fuse may be prone to blowing
• Vehicle may show a bulb-failure warning when the trailer is attached
• Vehicle wires may suffer from overheating
• Vehicle's control systems may be compromised
• Vehicle central processing units (CPU's) may be damaged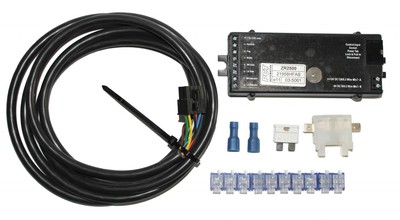 To ensure these problems do not arise, it is essential on modern vehicles to fit a bypass relay when using universal wiring. The relay basically fits between the towbar wiring and the vehicle wiring and prevents too much current being taken from the vehicle to the trailer, which is compensated for through a direct feed from the car battery.

When purchasing a tow bar always be sure to check if your vehicle needs a bypass relay. If you are unsure however there is no harm in fitting a relay to a vehicle that doesn't require one, as you will still benefit from protecting your vehicle wiring from any malfunction originating from your trailer's wiring.