The Clipper brand was launched back in 1972. Its high-quality spec and fun range of designs meant it quickly caught on, and it's now the UK's Number 1 refillable lighter. Indeed, it's now been a market leader for more than 40 years.
What is it about Clipper lighters that make them such a classic? Here's the lowdown on Britain's favourite lighter...
Advantages of Clipper lighters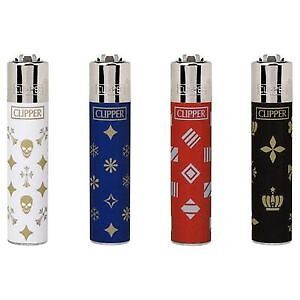 Advantages of Clipper lighters
The company prides itself on using high-quality components, and each
Clipper lighter
comes with a range of safety features. These include a child-resistant mechanism, a fixed flame and a nylon body. Unlike other, cheaper lighters, Clippers either meet or exceed all international safety standards. They look great, too.
• Easily refillable
Clipper lighters
are easy to refill, making them excellent value for money. This will save you cash in the long run, and allow you to keep hold of your favourite lighter for longer.
• Look good
Clipper has a team of designers who are constantly updating the lighters to make sure they're stylish and on-trend. You can find everything from floral designs to cartoon creatures, making them collectable, too.
You could say the lighters have achieved iconic status – they've been name-checked in songs and even used in Damien Hirst artworks. Meanwhile, the Streets' Mike Skinner even used one as his logo.
• Long lasting
Looked after properly, your Clipper should last. The nylon body is designed not to crack, while the gas content is good for around 3,000 lights. After that you can refill it, and change the flint if you need to.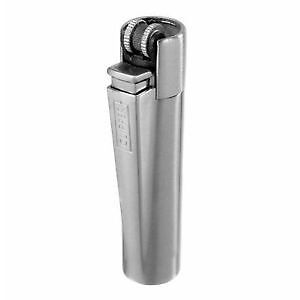 Metallic
Like the coloured lighters,
metal Clipper lighters
come in a number of designs, including a range of striking geometric patterns. Those with a chrome-plated finish look particularly elegant, and you'll also find some with their own gift-case tin.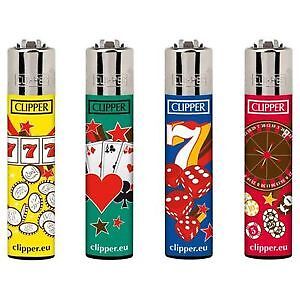 Colourful
Clipper lighters also come in a rainbow of colours. You could go for something striking that's easy to spot in a drawer, like cobalt or coral, or keep it classic with black or white.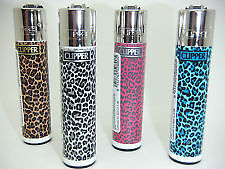 Leopard print
Looking to make a statement? Try animal-print lighters in shades of pink and blue. Buying an out-there design also makes it instantly recognisable as your own, so you can avoid getting it confused with someone else's. You can buy
personalised Clipper lighters
too.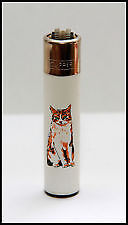 Vintage/pin-up design
Clippers are also available in a range of
vintage and novelty
designs. For one-off appeal, try this one, featuring the old-style Ford logo.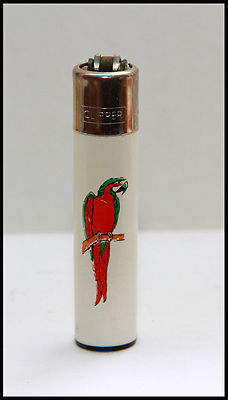 Collectables
The most collectable Clippers are those featuring designs that are particularly rare or unusual. So look for
limited edition Clipper lighters
particularly those featuring a design you haven't seen before.
How to accessorise your Clipper lighter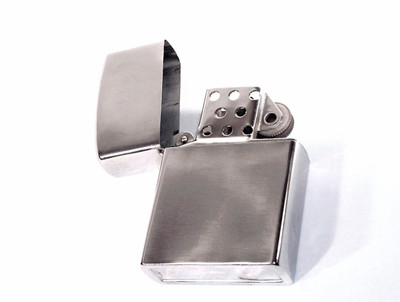 To get maximum use out of your lighter, it's worth investing in a canister of gas or lighter fluid.

If you buy Clipper's own-brand gas, you'll know you're buying a good-quality product. Plus it's universal, which means that you can use it with other-brand lighters.

Clipper also makes its own household lighters. These come in particularly useful in the kitchen, where you can use them for lighting hobs and scented candles.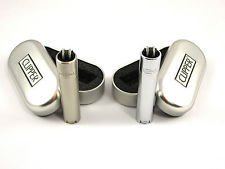 Some Clipper lighters have their own branded tin. These come in different metallic shades, including brushed chrome and gold. If you're buying a
Clipper lighters box
as a gift, think about having it engraved.
Clipper lighter maintenance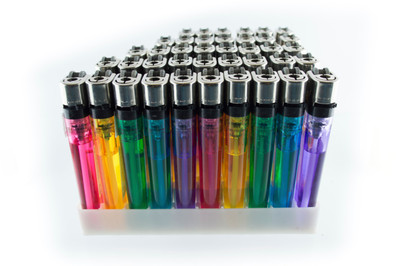 How to change the flint

• First, pull out the metal barrel, so you can reach the tube containing the flint.

• Unscrew the plastic base and slowly pull it out.

• Remove the spring, placing the new flint into the tube.

• Reattach the spring and slide it back into the lighter.

How to refill the gas

• Turn the lighter upside down

• Shake the gas, and push the nozzle firmly into the hole at the bottom of the lighter.

• Hold it there for around 10 seconds.

• Don't forget to wash your hands!