I am writing this for the people who are not wised up on Oakley sunglasses. I have seen 100's of fakes being bought unsuspectingly and paying very high prices in some cases for absolute rubbish. Oakley make high end top quality merchandise, that is why you pay a premium. Fake
Fake Oakley plastic sunglasses can be the hardest to detect however, there are quite a few ways to spot a fake.
1. The Fake sticker on the left lens usually looks like this: This is a genuine Oakley sticker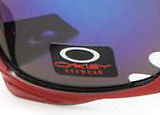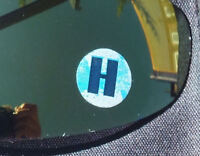 2. The fakes usually have a tag attached to the nose bridge: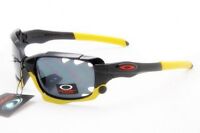 Notice how convincing the Oakley Jawbones are? I am not ashamed to say i got conned once. I new they were fake when i tried to change the lenses, and as i twisted the lens lock, paint fell off the frame! That would never happen with a genuine pair.
Another thing you will find with fake Oakley's is they are sold with a black cloth with serrated edges. Oakley only use the black pouch for cleaning the lenses and for storing the glasses. They do not include a cleaning cloth.
Fake Jawbones also come with the phrase 'Livestrong' in the title of the listing but, they are all different colours???? Livestrong are as far as i know black and yellow following Lance Armstrong 'the cyclists' charity for Cancer. So if you see a red pair or blue....... Avoid like the plague!
Most of these fakes are bought from China for a few Dollars and sold on e-bay for hundreds!
I will leave you with some more pictures of fakes. And don't forget, almost every Oakley model has been faked and are being sold right now on e-bay around the world. Type in Google fake Oakley's, there are hundreds of websites!
Don't get caught out with your hard earned.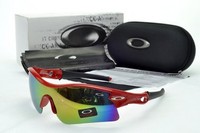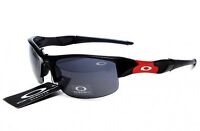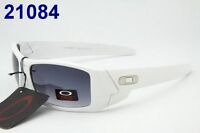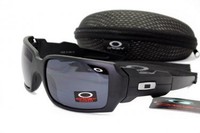 Fake Radar Path Fake Flak Jacket Fake Gascan Fake Oil rig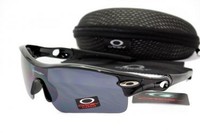 Fake Radars in black, commonly sold fake.