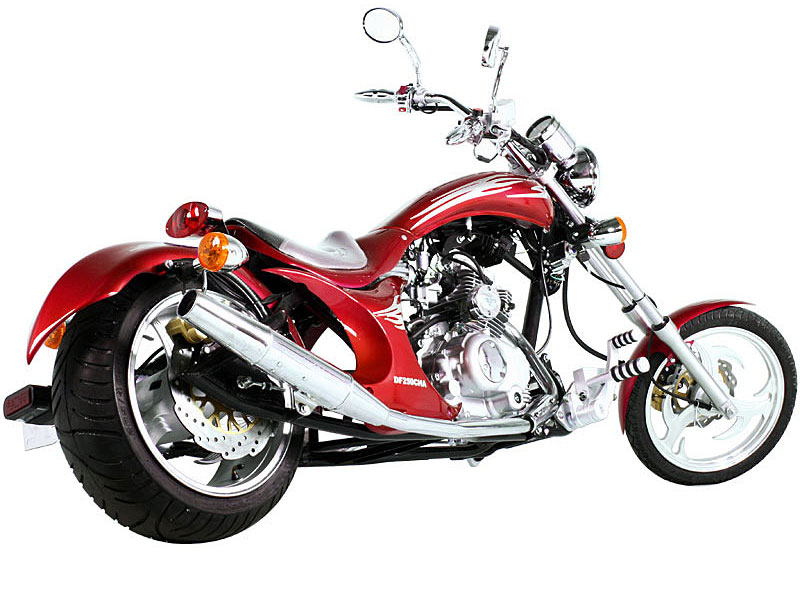 The Birmingham Small Arms Company, now known by the acronym BSA, manufactured firearms, hand and power tools, and vehicles, including motorcycles. The first BSA motorcycles were built in 1910. When the company was at its peak, it was the largest motorcycle manufacturer in the world. In the mid-seventies, the motorcycle division faced financial problems, and no more BSA motorcycles were produced after that time. BSA motorcycles were known for their affordability as well as for their suitability for the average rider. Their performance was ideal for daily commuting, and more advanced models were also available.
Today, many motorcycle enthusiasts still have classic BSA motorcycles, and they value them highly. As these motorcycles are rather old, finding spares and parts for them may not always be easy. Classic BSA spares and parts can be found in shops that specialise in motorcycle parts, but as not all shops may stock the part required, looking for a part on an online auction site, such as eBay, is more likely to give results. When buying classic BSA spares and parts, it is necessary to make informed decisions, so the BSA model and manufacturing year should be taken into account, as well as the quality of the spares and parts.
Dating the Classic BSA for Compatible Spares and Parts
Over the years, BSA produced a variety of motorcycle models, including the Royal Star, the Thunderbolt, and the Lightning. In order to find a spare or a part that matches the motorcycle, one must date and identify the vehicle. Classic BSAs can be dated by their frame numbers, although sometimes engine numbers are also used. However, until 1968, the engine and frame number were not identical. The frame number was always stamped, and its location changed over the years. Frame and engine numbers are used for dating classic BSAs, because these are the parts of the motorcycle that have usually lasted throughout the years, while other parts, such as wheels, may have been replaced.
| Manufacturing Period | Frame Number Location |
| --- | --- |
| Prewar | On the front top frame member by the steering head, or by the front seat stay |
| 1950s | On the front down tube, below or in front of the petrol tank; on Bantams: between the front engine mounting plate |
| 1960-1965 | On the front down tube, or by the steering head reinforcing plate; on some Bantams: on the engine mounting plate |
| 1965-1968 | On the front engine mounting lug |
| 1968 and onwards | On the front engine mounting lug; identical with the engine number |
| 1971 oil in frame models | On the steering head stem; B-series models: on the propstand bracket |
The chart above details the common places for frame numbers. This number helps to identify the year of manufacture. The engine number is usually listed by the crankcase mouth, located on its primary side.
Matching the Classic BSA Model with the Engine
In order to find the perfect spares and parts for a classic BSA motorcycle, one should always consider the model, especially when shopping for an engine. Some spares and parts are compatible with a variety of models, because they feature similar engines or other components. Typically, BSAs from the same series have similar engines. The notable series of classic BSA motorcycles include the A Series, B Series, C Series, D Series, and M Series. The following chart lists the models for each series and describes the engine type.
| Series Name | Models in the Series | Engine Type and Notes |
| --- | --- | --- |
| A Series Twins | A7 Shooting Star, A10 Golden Flash, A10 Road Rocket, A10 Super Rocket, A10 Super Flash, A10 Rocket Gold Star, A50R Royal Star, A50C Cyclone, A50W Wasp, A65 Star Twin, A65L Lightning, A65R Rocket, A65T Thunderbolt, A65H Hornet, A65S Spitfire, A65F Firebird Scrambler, A70L Lightning 750 | Four-stroke, parallel twin |
| A Series Triples | A75R Rocket3 750, A75RV Rocket3 750, A75V Rocket3 750 | Co-developed with Triumph Trident, shares many engine and other parts |
| B | B25 Fleet Star, B25 Starfire, B25 Barracuda, B25 SS Gold Star, BSA B31 Single and Twin, B32 Gold Star, B33, B34 Gold Star, B40 350 Star, B40 SS90, B40T Enduro Star, WDB40, B44 Victor, B44SS Shooting Star, B44VS Victor Special, B44VP Victor Grand Prix, B44EA Victor Enduro, B44R Victor Roadster, B50SS Gold Star 500, B50T Victor Trials, B50MX Motocross | Four-stroke single cylinder and four-stroke twin cylinder |
| C | C10, C11, C11G C12, C15 Star, C15P Star Police, C15T Trials, C15S Scrambler, C15SS80 Sports Star 80, C15 Sportsman | Four-stroke single cylinder; C10 engine with OHV top end used on C11; C12 used C11G engine with a swinging fork rear suspension and an alternator |
| D | D1, D3, D5, D7, D10, D13, D14/4, B175 | Two-stroke single cylinder |
| M | M20, M21, M33 | Side valve with single cylinder |
When the engine type is known, it is easy to find compatible engine parts. Many parts, especially seats or wheels, are often made by other companies, as BSA stopped manufacturing motorcycles years ago. However, the new manufacturers may detail which classic BSAs are compatible with their parts.
Evaluating the Quality of Classic BSA Spares and Parts
When buying spares and parts for classic BSA motorcycles, it is important to pay attention to their quality, especially if they have been previously used. The parts should be inspected carefully either in person or from photographs if they are bought online.
Appropriate Lightning
Good lightning is the key to evaluating the quality of the spares and parts. In the dark, a part may appear to be shiny and all its flaws may be disguised. Therefore, parts should be studied in a well-lit room, using a torch if necessary. When shopping online, one should look for photos of parts that have been taken in well-lit rooms.
Touching the Spares and Parts
If possible, the spares and parts should be inspected by touching them. Not all scratches and cracks are visible to the eye, but they can be detected with the fingers. This helps in discovering any dents and other flaws.
Assessing the Age of the Parts
The age of the parts comes into question if the parts have previously been used. Some parts have such a high quality that they are in excellent condition even after years of use. These are generally also known as quality products, and the buyer may already know what to expect from a part.
Checking Product-Related Criteria
Each product has its own specifications that should be checked in order to ensure that the part is the best addition to the classic BSA motorcycle. Before setting out to buy parts, the buyer should be familiar with the part specifications in order to know what to look for. This allows one to find spares and parts that are a perfect fit for the motorcycle.
Taking Time
When buying classic BSA spares and parts, the final decision should not be made hastily. There is no need to rush, and a quick decision may be a cause for regret later. For instance, the part may not be compatible with the motorcycle, or may have subtle flaws that can escape notice without a thorough inspection.
Conclusion
The Birmingham Small Arms Company, better known as BSA, was a huge business which, at its peak, was the largest motorcycle manufacturer in the world. BSA motorcycles were produced from 1910 until the mid-seventies, but many models are still owned and used today. BSA motorcycles are suitable for the average user. As motorcycles wear out or need occasional upgrading, spares and parts are required.
When buying spares and parts for a classic BSA motorcycle, the motorcycle should first be dated in order to ensure the selection of compatible parts. Frame numbers are used in order to date a classic BSA, and these can be found in different places, depending on when the BSA was manufactured. From 1968, the engines also have the same numbers. The engine numbers can be found on the crankcase mouth.
Over the years, BSA developed many series of motorcycle models. Knowing the engine type for each series is vital, because it helps in matching most of the parts. Therefore, the model name should be determined in order to carry out the search for the perfect part. The quality of the parts is also very important, so parts should be carefully checked both visually and, if possible, by touching and handling them.