Leather biker boots are not just for bikers. From men who want to create an edgy office look to ladies who want to appear bold and daring, plenty of individuals choose biker boots for their fashion potential. The term 'biker boots' actually covers a broad range of styles, and each style suits different occasions and looks.
Leather Biker Boots with Studs for a Punk Look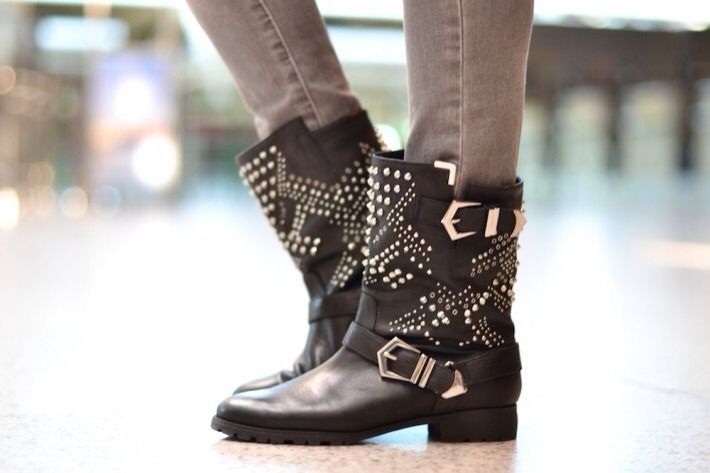 Pulling off a punk look without looking too garish is not easy. Investing in a pair of leather biker boots with studs helps with this mission. It is best if the leather to stud ratio is high. Studs adorning the buckles or heels of ladies' boots make a definite punk statement. Studded boots in black look understated enough to wear casually, but a red pair may call for a daring night of adventure. Ladies may want to try Zara studded ankle biker boots for their aesthetic appeal.
Flat Leather Biker Boots for Practicality
Flat leather biker boots prove that practicality is not always boring. Although men look best in flat boots, ladies struggle to avoid looking frumpy in flat shoes. Fortunately, the fashion-forward nature of ladies' leather biker boots make them look enviably gorgeous whether they are flat or not. To achieve a virtually guaranteed win, they can try River Island biker boots. The brand rarely lets women down when the fashion stakes are high.
Ankle Leather Biker Boots for Subtlety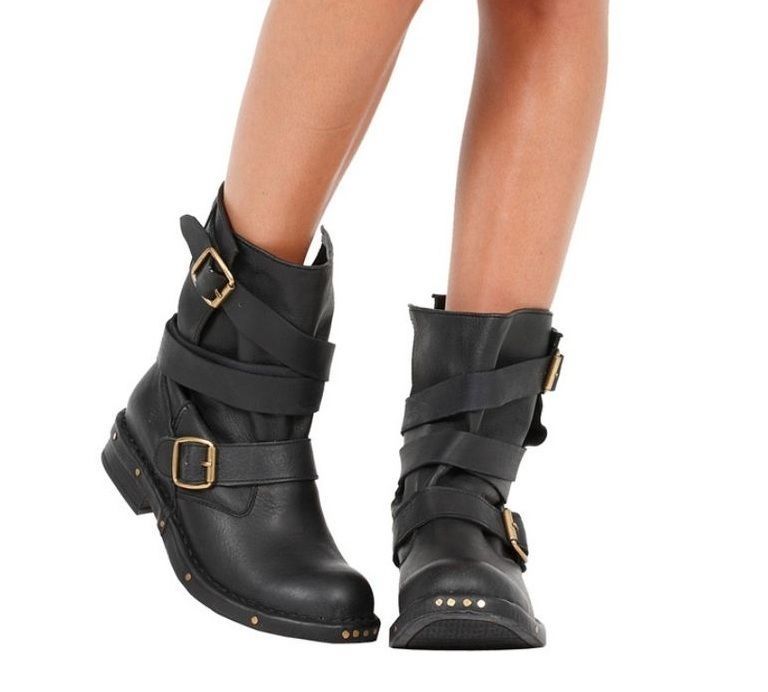 Men and women who are not quite ready to put on knee height boots can go for a more subtle look with ankle boots. Paired with skinny jeans, leather biker ankle boots deliver instant appeal. Ladies who want to wear cute tea dresses without looking too young can slip on leather biker ankle boots to add some edge to the look.
Used Leather Biker Boots for a Casual Look
Used leather biker boots provide an excellent way to avoid the pitfalls of looking too polished. For example, a pair of men's biker boots that is a little rough around the edges plays right into the biker look. Worn boots create a casual look, which means they are not always the best choice for formal office settings. Biker boots that look dazzlingly new and shiny are typically better for those days at the office.
Knee Length Biker Boots for an Evening Out
Leather knee high boots with a biker look are a perfect alternative to heels on a night out. Although some of these boots feature heels, some styles are low and flat with chunky straps that make them feel secure. These boots look great in night clubs and at parties without trying too hard.